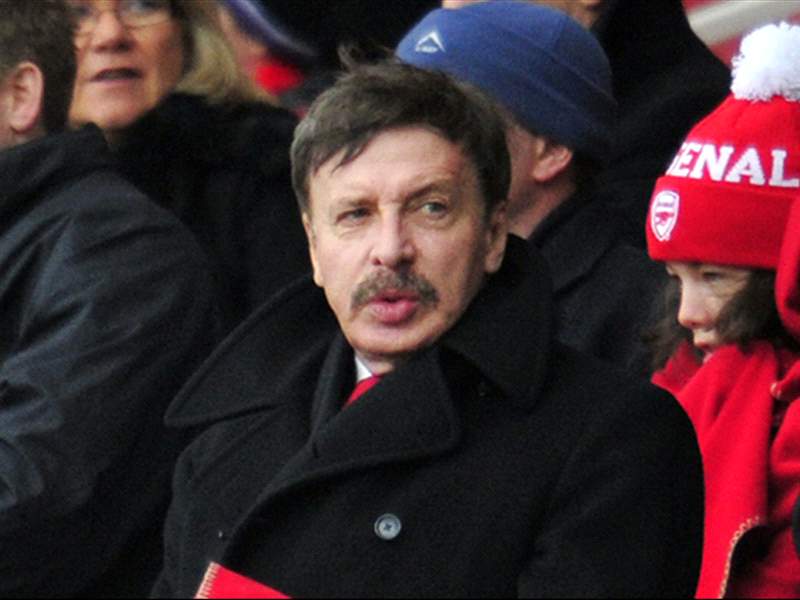 Arsenal
owner Stan Kroenke insists winning trophies is not only more important than commercial success away from the pitch, but also plays a vital role in the club's continued growth.
The Gunners have now gone almost eight years without picking up any silverware but have funded a move to the Emirates Stadium in that time and their continued presence in the Champions League has helped ensure consistent and healthy profits.
However, speaking at the annual general meeting, Kroenke was adamant that commercial success can never be allowed to overshadow results on the pitch.
"We are pleased with the progress of the club, most importantly progress on the pitch," he said.
"None of us up here [on the board], fans, players, or Arsene [Wenger] are happy until we have won trophies, we have said that over again and are committed to that.
"It is also important for the club to be successful commercially, and we are pleased with that. We have come a long way, with the debt being paid down, commercial revenues are increasing.
"We have more [deals] coming and are confident. However, nothing works unless we have success on the pitch."
Kroenke's speech was made amid a backdrop of discontent among certain fans, as members of the Black Scarf Movement staged a protest outside the Emirates gates with banners reading "kick greed out of football - where has our Arsenal gone?"