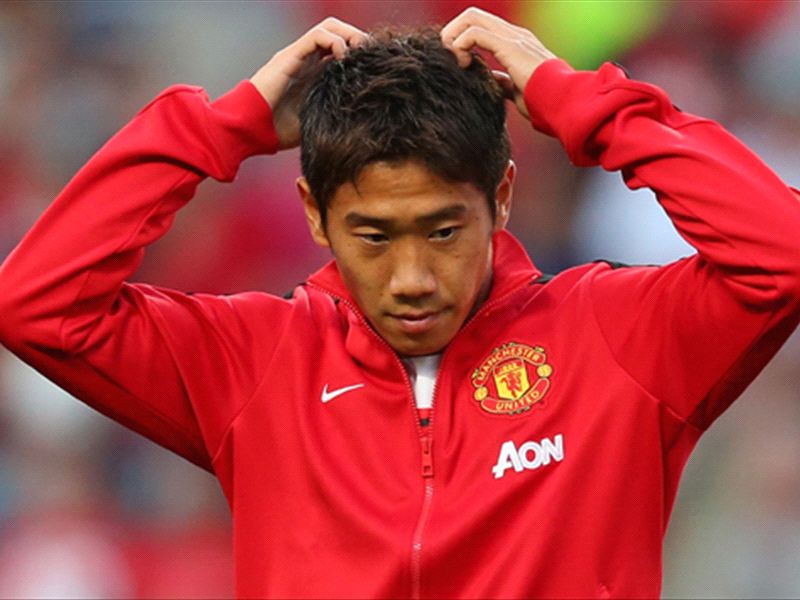 COMMENT
By
George Ankers
Between
Shinji Kagawa
and
Juan Mata
, it is hard, as a
Premier League
fan, not to feel cheated out of the spectacle when they are omitted.
Both are appointment-to-view players but, while Chelsea at least boast half a dozen of similar quality in the Spaniard's position, David Moyes's continued omission of Kagawa actively limits his options. It is a self-stymying decision – so why does it keep being made?
The Japan international is in the squad and expected to start in United's Capital One Cup face-off with Liverpool on Wednesday but when it really mattered, in the Manchester derby, he remained on the bench.
THE VIEW FROM JAPAN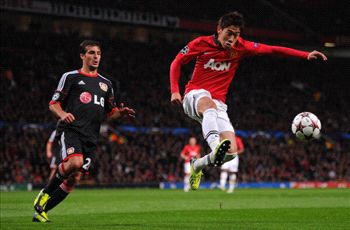 By Ben Mabley | Goal Japan
The confusion over the translation of Kagawa's recent quotes is a symptom of Japanese football's success – more players overseas means more stories overseas – but it is a shame that this particular non-event ended up being spun to suit the angle of the ridiculous Free Kagawa campaign.

Many Japanese observers, United fans in England and even respected journalists have begun using the hashtag inspired by nostalgic Borussia Dortmund supporters to petition for the attacking midfielder's release from the prison of no pitch time at Old Trafford.

It really, really confuses me that nobody else appears to have noticed that, because of national team matches in the Far East, Middle East, and South America, plus a 'holiday' interrupted by friendlies against Yokohama F Marinos and Cerezo Osaka, his preseason preparations did not even begin in earnest until August. Like Chicharito, Kagawa's position is weakened only by temporary circumstances surrounding his international schedule.

It may suit the agenda of many to talk the Japan star out of contention but the truth is that, unless he remains on the sidelines until, say, October, the stories of his United demise are as valid as those mistranslating his supposed discontent.
Throughout the Red Devils' wretched performance, Moyes chose to introduce only one substitute – Tom Cleverley – rather than unleash Kagawa. This despite his fine 70-minute performance against Bayer Leverkusen and, though facing an imperious defensive unit, a criminal lack of subtlety or work ethic in their opponents' half. That the manager later spoke of being pleased to have prevented further damage in the second half indicates a fear of further embarrassment and, therefore, that introducing Kagawa might have prompted it.
The official line being briefed by United is that they do not want to rush the midfielder back after his effort over the summer at the Confederations Cup. But Danny Welbeck started the derby, having only trained full-contact for the first time on Friday after a knee injury. Should the England youngster be worried about how much his club care for his fitness by comparison?
The suspicion is that Moyes is not yet sure how to use Kagawa. The 24-year-old is unlike any player whom the Scot ever managed at Everton and, with the new manager admitting that he is still getting used to his squad, he appears unwilling to deviate from his tried and tested methods in his difficult bedding-in period. Either that or he simply does not fancy him.
That United ended up signing Marouane Fellaini should not let their pursuit of Thiago and Cesc Fabregas over the summer be forgotten. With the Belgian now confirmed to have been bought to sit deep, the Red Devils presumably remain interested in an attacking midfielder, a fact that is not lost on the Kagawa camp.
His representatives were dismayed by the club's public pursuits over such direct competitors,
with talks demanded in early September about his lack of game time
, while the #freeshinji campaign has not gone unnoticed.
Borussia Dortmund fans have been calling for their side to re-sign the Japan star and both Jurgen Klopp and Michael Zorc have gone on record to confirm that overtures had been made this summer. Kagawa's camp expects them to be back next year and
Goal Germany
's Stefan Doring would not be surprised by a return.
"I consider a comeback in January absolutely possible," he says. "A structure like the deal for Nuri Sahin, who came back on loan from Real Madrid with Dortmund given the option to buy after 18 months, would make sense. For that to happen, though, Kagawa would need to still be struggling for a place by then.
"From a sporting point of view, his return would be a win for Dortmund, no doubt about it. Right now, BVB are having to deal with several injuries and Kagawa coming back would open up several options.
"It would also compensate for
next summer's departure of Robert Lewandowski to Bayern Munich
. Marco Reus could move into attack, with a variable midfield behind him.
"There has been contact - the relationship between the club and their former player never stopped - but I am sure he did not want to just give up in England after only one year."
Indeed, Kagawa is unlikely to want to bail out if there is a possibility that he can still force his way into Moyes's thinking. Already a hugely popular figure with the Old Trafford crowd despite an injury-hit first season, Ashley Young's form at the least should demand that he be given the opportunity even by default. The fact that he trebled his salary in moving from Dortmund will also be an incentive to stay.
There will certainly not be any Wayne Rooney-style politicking for an exit. As expected by those on the training ground, the midfielder is keeping his head down and getting on with his job.
Quotes were widely reported from a mixed zone after a September international of Kagawa beseeching the press to "please ask David Moyes why I'm not in the side" – but, as the Japanese media were quick to insist, it was an unfortunate translation. The United star is quiet and respectful, simply deferring questions in an ironic attempt to avoid kicking up a fuss.
Sunday's derby humiliation was painful proof that Moyes has yet to grow into the huge stage on which he now finds himself, and perhaps Kagawa's absence thus far has been informed by his desire to work with elements that he finds most familiar in order to find his feet. The pursuit of Fellaini and Leighton Baines suggests as much.
But it is no coincidence that the most threatening United have looked this season was against Leverkusen, with Kagawa's guile and craft linking midfield and attack. Moyes should commit to the unknown and trust his man before he makes the mistake of letting such a talent slip back whence he came.
Follow George Ankers on