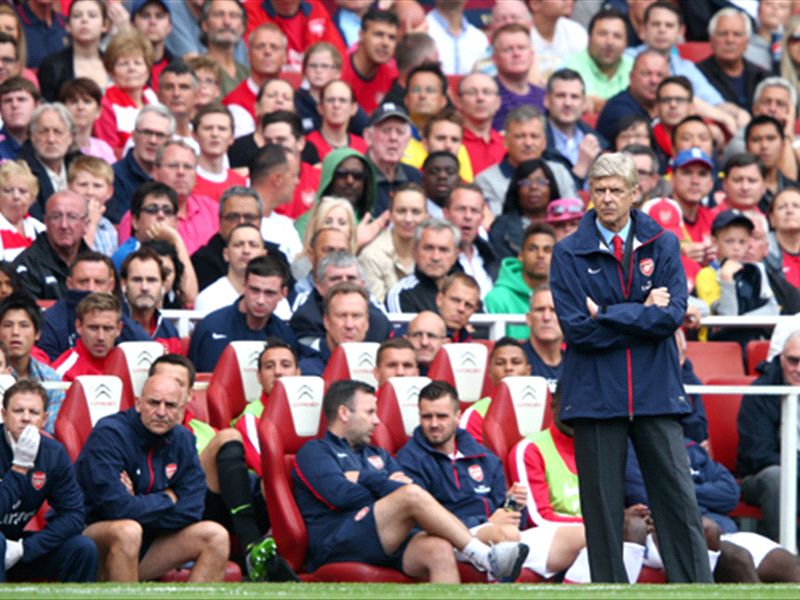 Arsene Wenger
has indicated
Arsenal
are in position to challenge for top honours again following the signing of
Mesut Ozil
.
The German playmaker joined the Gunners from Real Madrid on the final day of the transfer window in a club record £40 million deal following years of criticism over the Londoners' lack of spending in the transfer market.
"Of course [it's a statement]," Wenger said. "We had to go through some years with restricted financial potential and the target was to stay in the Champions League during this period.
"We were able to do it and now we are strong financially. The best thing is to spend the money in an efficient way. That means to strengthen the team and spend money you can afford to spend."
Wenger added he is yet to decide whether Ozil will start in Saturday's Premier League clash at Sunderland after the 24-year-old only completed his first training session with his new club on Thursday.
The Arsenal manager admits he was surprised that Real Madrid chose to cash in on Ozil but believes the deal was dependent on Gareth Bale's world record £86m switch to the Santiago Bernabeu.
"Honestly, I think it was linked with the Bale transfer," Wenger added. "I don't know why Madrid sold him - was it financial reasons? Was it because they had to let somebody go? I was surprised, yes.
"He's already a great player but there's room between 25 and 30 to become a dominant player. That's the age range when you step up from very good to great.
"I wouldn't say it was an easy deal. It was very complicated because the timing was short. On Sunday, just before the Tottenham game, I thought we had managed to do it. We were 90 per cent there."