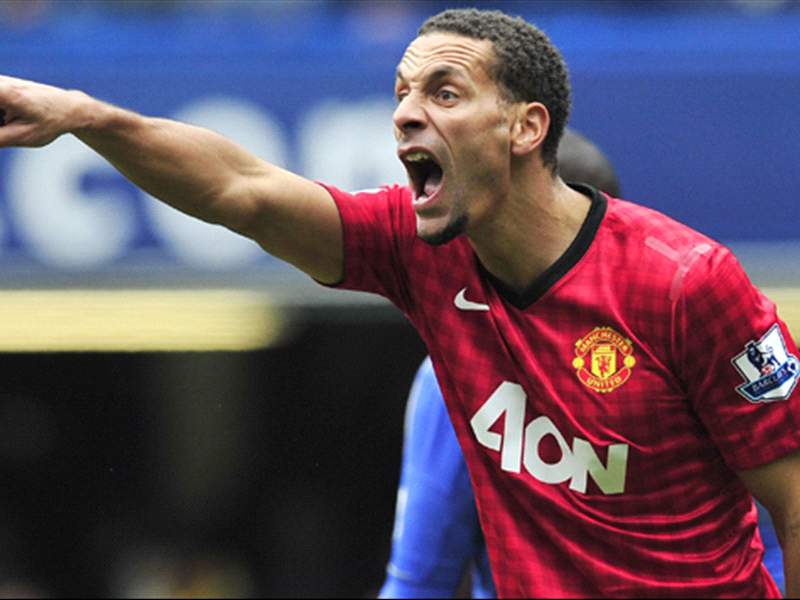 Manchester United
defender and former
England
international
Rio Ferdinand
has hit out at the negative effect the
Premier League
is having on the English national team.
The Three Lions have been the subject of great debate following
Greg Dyke's first address as FA chairman
, where he labelled English football a "tanker that needs turning" amid a "frightening" dilution of domestic talent in the top flight.
And Ferdinand, who retired from international duty in May, believes there is not enough faith shown in Englishman and has called for rules to be put in place to guarantee their participation in the Premier League.
"Look at the Manchester City game recently against Newcastle. There was barely an English player on the pitch, three out of 22 starters," the 34-year-old told the
Mail on Sunday
.
"That is a disgrace. If you look at it and ask whether there should be a stipulation that you have a minimum number of players who are English, even just in your squad, I think that should happen.
"If you look at a lot of teams, there are England players who aren't playing for their clubs — yet we're hoping to go to a World Cup and do well!
"I know that European laws won't let a legal quota happen. So you can't do that. But if you want to protect English football and its heritage and its future, something like that has to be done."
Ferdinand developed in a West Ham squad alongside future internationals like Frank Lampard, Joe Cole and Michael Carrick, but says England's next generation of footballers are being stifled by the influx of foreigners to the Premier League.
"Nowadays, there are managers who have lots of foreign players, not of the standard of [Thierry] Henry and [Eric] Cantona and those others," the defender continued.
"But they've still paid £7m-£8m or more for them, and they're on £30,000, £40,000, £50,000 a week, which means they can't sit in the stands.
"If a manager plays an English kid instead, his chairman will be saying, 'You're wasting my money'.
"So you're locked into a cycle of negativity. The young English player is stuck playing reserves in front of 10 people on a Wednesday."
The veteran centre-back did acknowledge that foreign players and managers had played a big role in the development of the English game, but insists any signings from abroad must be "the elite".
"There is no questioning the impact that the best foreign players have had. Henry, Dennis Bergkamp, Cantona, Gianfranco Zola — they had a massive positive impact on our football," Ferdinand added.
"Our game would not have been enhanced without them. Arsene Wenger's ethos as a manager changed things, too, on diet and nutrition and other areas off the pitch, and that's been positive. So there is a place for the best of foreign talent. But they're the elite.
"What I don't like seeing is a manager having to choose between a kid coming through and a more established foreign player who isn't perhaps that good."