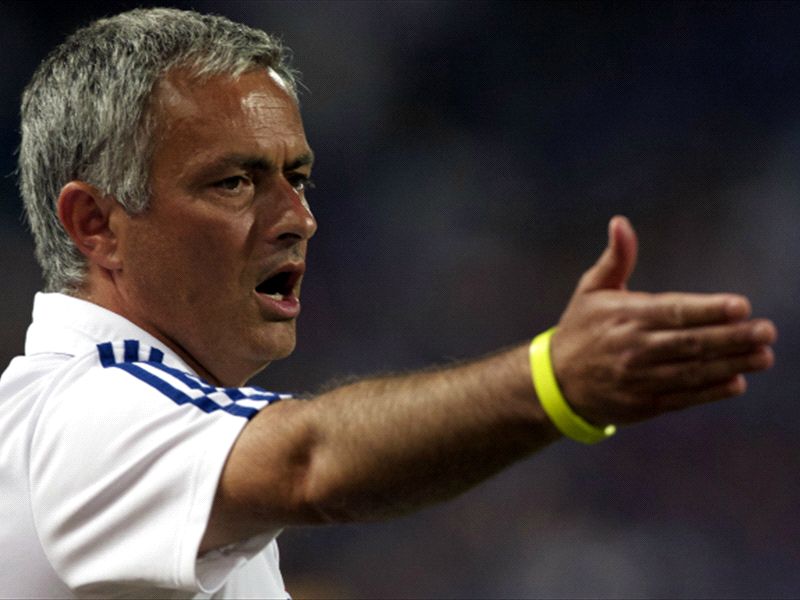 Jose Mourinho
has insisted
Chelsea
owner Roman Abramovich has not called for a stylish tactical approach upon the Portuguese's return to Stamford Bridge.
It has long been thought that the Russian favours aesthetically pleasing football, similar to Barcelona's famed 'tiki-taka' style, with Mourinho often guiding the Blues to routine wins during his trophy-laden first spell at the club.
But Mourinho has underlined his belief that winning by any means is key, and feels the Chelsea supporters agree.
"The owner never spoke to me about this," Mourinho told reporters. "The owner always told me the same line that I am saying.
"We want to play well, we want to play good football, we want to win matches, we want to play every match to win, we want to be considered an attacking team.
"That's what I want, that's what he wants, that's what I believe every fan wants. So, it's not about style. I think it's more about mentality, more about philosophy, it's more about approach."
Mourinho added that the players at his disposal are not suited to a more adaptable system, noting the likes of transfer target Wayne Rooney and his ability to play in deeper positions is absent from his current crop of strikers.
He added: "The qualities of our strikers, they are not really the people to play with the ball at their feet, they are not players to drop back and go into midfield like [Lionel] Messi, [Karim] Benzema, Rooney or [Samuel] Eto'o . They are different. So, we have to play with the qualities of the players."