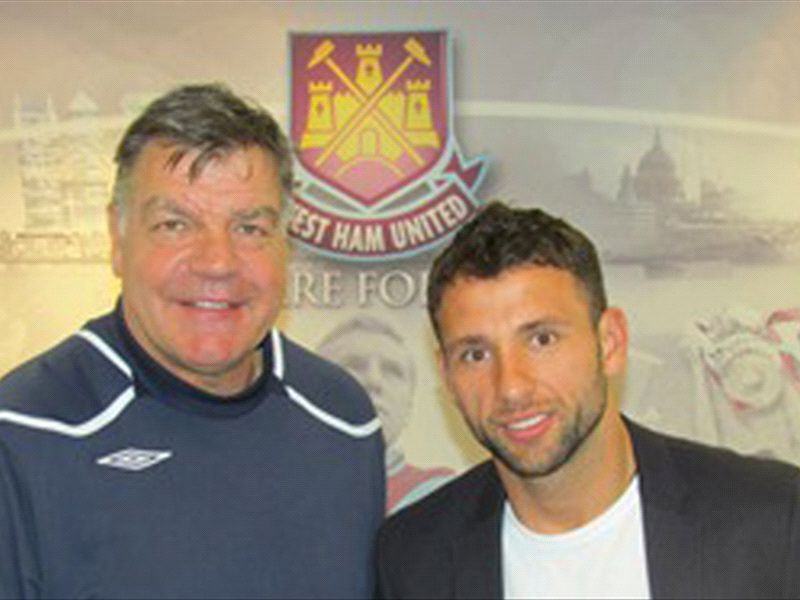 New
West Ham
signing
Razvan Rat
says his move to the
Premier League
is a dream come true, and now hopes to end his career with the east London outfit.
The Romania captain agreed a move to Upton Park on Tuesday after 10 years with Shakhtar Donetsk, and is set to join on July 1 following the conclusion of his contract with the Ukraine outfit.
Rat is now keen to prove himself a fans' favourite at West Ham in that he describes as "the best championship in the world".
"I am very excited, because it has been my dream to play in England, so I am very happy to be here," Rat told the club's official website.
"I plan to end my career here, but not so soon - I hope it will be in something like five or six years. I plan to be here for a long time and I will give my best for my team and to give good performances here.
"After ten years, it is very hard to move with everything - your family and everything like that - so it is true that for the moment it might not be so easy, but I know me and I know that I will adapt very soon.
"I hope that the fans will adopt me as one of their own and I'm really looking forward to being one of the team."
"I think that the Premier League is the best championship in the world. It's an honour for me and a big pleasure to play here.
"I just want to do my best and let the fans appreciate what I will do on the field. This is the most important thing for me, above everything, the love of the fans."