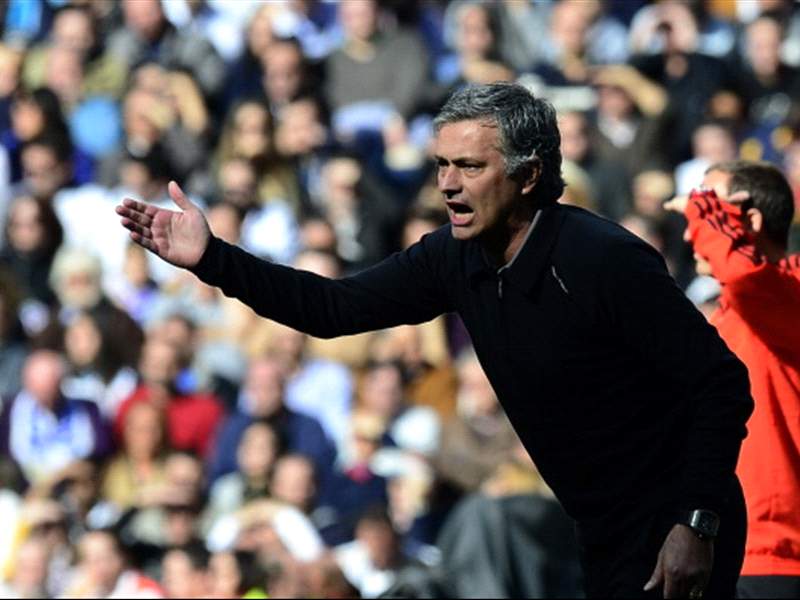 Tottenham
manager
Andre Villas-Boas
hopes speculation surrounding the future of
Jose Mourinho
will result in the
Real Madrid
coach returning to management in England.
Since leaving Chelsea in 2007, Mourinho has achieved further success in Italy and Spain, yet has been a constant figure of media speculation regarding a possible return to the Premier League.
Villas-Boas, who himself has been touted as a potential replacement for his seat at the Bernabeu should he depart, believes the league would be better off with a manager of Mourinho's calibre amongst its ranks.
"He's a top coach in the world," Villas-Boas told reporters. "This league continues to attract the best players in the world.
"If it's able to attract Jose and Jose makes it very, very clear that he wants to come back to England one day, I think it would be excellent for everybody."
Villas-Boas also called for focus from his players as they look to secure a top-four spot in the Premier League, having lost their previous two league fixtures before the international break.
He added: "We have to get our act together for the rest of the fixtures to achieve our objective.
"We have done excellent enough to bridge the gap before, but now with two league defeats our opponents are closer to us and we have to recognise this change.
"It has happened before but it doesn't mean it will happen again. The circumstances, the players, the leader, training... they are all different so at this moment it has nothing to do with past experiences.
"The lead [over Arsenal] is less than before but we have that margin because we were excellent doing our job so that doesn't mean we can't be excellent again. That is why we believe in the players and the job that they are doing.
"We are also in the Europa League quarter-finals so these are all positive aspects for us."