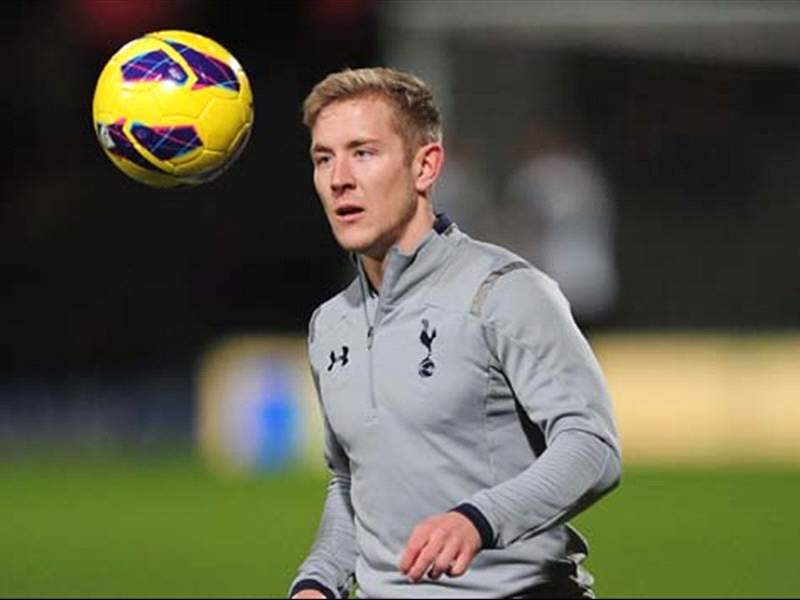 Lewis Holtby
hopes to win a central midfield position at
Tottenham
and believes he will benefit from a full pre-season next year.
The 22-year-old's planned summer move from Schalke was brought forward for a fee of £1.5 million following an injury to Sandro, but he is yet to complete 90 minutes for Spurs after featuring in a variety of midfield roles.
He told
The Daily Mail
: "In my opinion my best position is as one of the holding midfielders, or maybe in a 4-3-3 formation as one of the central midfielders. This is where I feel most comfortable and where I can put my best effort in.
"I came in without any pre-season, the team was in a fluent going, so I knew that's it was going to be difficult because it's a very strong side. I wanted to adapt as quick as possible.
"Normally I would sign for summer, I think that's what everybody expected. But I wanted to adapt as quick as possible. These few months that I've got now, they are very important for me to settle in in England, to know the players, to get into the game.
"Then from summer on I think it's going to be a different challenge, because we start pre-season and everybody starts by zero, so I think it's different."
The north London club are targeting a place in the top four and a return to the Champions League, but have lost their last three matches, prompting fears of a poor run-in similar to that of last year that allowed tournament-winners Chelsea to take their place in the competition.
The Germany international however insisted: "We're not scared. That's the past. We are prepared.
"We have a lot of players who have seen that but we are prepared now and we have to just focus on our game. We don't look at the table, just win our games and at the end we can watch and hope that we are in the top four.
"We can definitely do it. We had 12 unbeaten league games, we had a very good run. And now we've had three disappointing games.
"These 12 days of international break are really good for us to clear everybody's head; to go to the national team and see something else. We will bounce back, especially in the next game.
"There are still a lot of games to play and I think we have the right mentality and the right quality to play Champions League next season."
Holtby spent the international break captaining the Germany under-21 side to a 2-1 victory away at Israel on Sunday in which he scored the opening goal, and he commented: "It's great to play 90 minutes and be on the scoresheet."