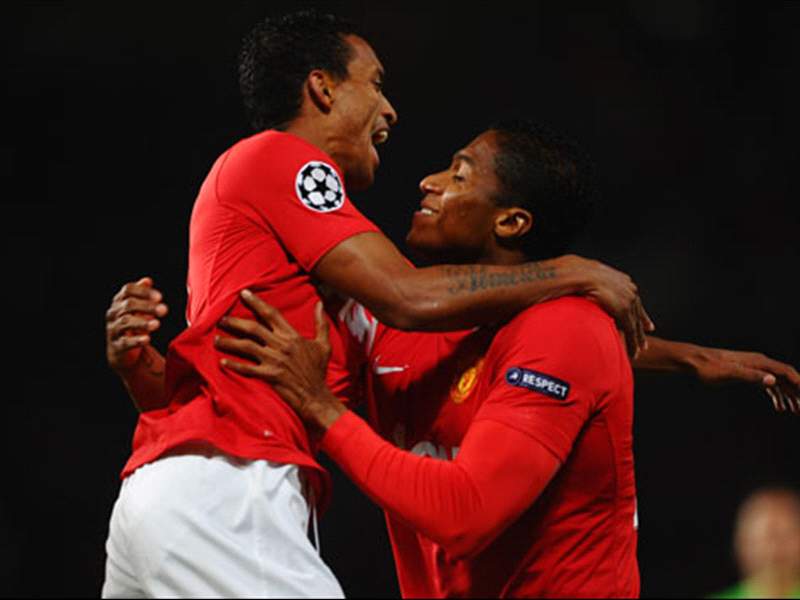 SPECIAL REPORT
By
David Lynch
It is hard to believe that
Manchester United
need ever face the negative consequences of their decisions. The club possess a transfer policy which appears largely flawless, a manager whose position will rightly never come under threat and a 15-point lead at the top of the Premier League which is testament to their excellence on and off the pitch.
However, when the summer transfer window arrives, the reality of the Red Devils' position will be evident. Tough decisions must be made as a direct result of the work done in the 12 months preceding that point - and the risk of making the wrong ones is unavoidable.
Antonio Valencia, Nani, Anderson, Chicharito and Anders Lindegaard will all find their place in the squad under threat, with a rare overhaul at Old Trafford set to click into gear. Sir Alex Ferguson's desire to land Robin van Persie "at all costs" ahead of Manchester City is set to come home to roost; the unsustainable nature of that layout for a club laden with an incredible level of debt will be underlined.
UP FOR SALE
Man Utd's summer assets



Anderson
Games: 21, Goals: 2


Chicharito
Games: 28, Goals: 16


Anders Lindegaard
Games: 11, Clean sheets: 3


Nani
Games: 17, Goals: 4


Antonio Valencia
Games: 29, Goals: 0
The Dutchman's £250,000-per-week wages and the £17 million acquisition of Wilfried Zaha - a move brought forward to January as a result of interest from other clubs - have effectively wiped out the summer budget. Therefore, United are hoping to generate £60m in incoming transfer fees, with Sir Alex keen to bring in more consistent, cost-effective solutions to his impending squad clearout.
And there will be no shortage of suitors, despite the bit-part nature of the roles recently played by those on offer.
As exclusively revealed by
Goal.com
on Saturday,
Anderson is actively seeking a move away having failed to establish himself at Old Trafford, and a host of South American clubs are poised to battle for his signature
. Lindegaard, meanwhile, is also likely to smooth the path towards his exit, having recently voiced concern over falling behind David de Gea in the pecking order.
Chicharito is believed to be Atletico Madrid's number one target following the expected departure of Falcao
and, whilst Valencia may prove more difficult to budge, the Ecuadorian is likely to be forced toward the exit door having failed to find his best form following a lengthy injury lay-off.
As a well-placed source explained to Goal.com, these departures were effectively decided by the all-or-nothing pursuit of Van Persie prior to this season: "Sir Alex and the club made it abundantly clear they would go that extra yard for Robin. United knew the numbers involved but saw it as a real signal of intent going forward.
"A couple of other targets had to slide as a result, certainly Lucas Moura, when Paris Saint-Germain made their interest known in the boy.
"Those figures were just crazy. Wilfried Zaha is a sound investment due to the relatively low money involved. Sir Alex knows he will have to be even cuter this summer as a result of Robin now being on our wage bill."
The decision to forgo the signing of another big-name for big money betrays Sir Alex's preference for maintaining the unrivalled squad size which has helped United cruise to the title this term. This, of course, means that, unfortunately for
Mario Gotze, his recent come-get-me plea to United and Real Madrid
will fall on deaf ears, in England at least.
Regardless, though the summer arrivals at Old Trafford may not be as exciting in individual terms, the pursuit of increased consistency across the squad should similarly alert United's rivals. This is a club who possess a raft of marquee players already, and their supporting cast may just be about to get a little more effective.
Follow David Lynch on