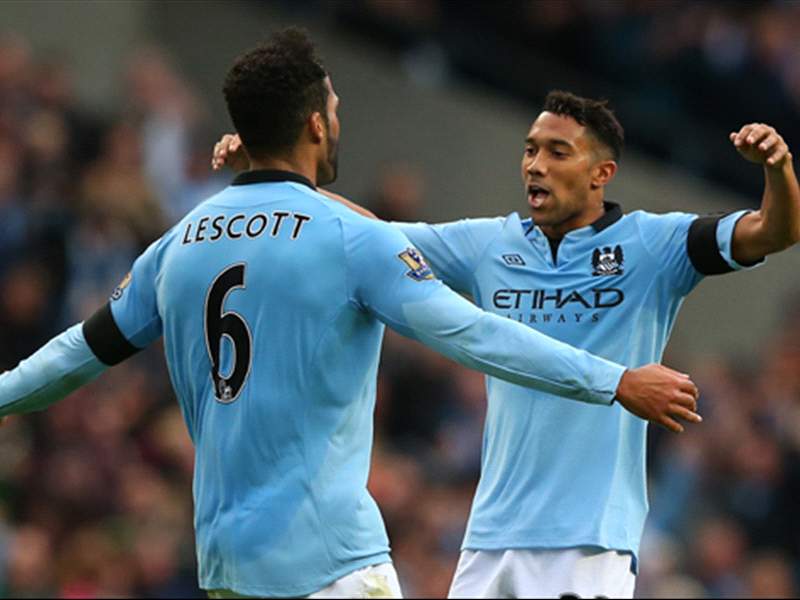 Manchester City
defender
Gael Clichy
is refusing to give up in the title race, and has pointed to last season's comeback as inspiration that his side can overhaul neighbours
Manchester United
once again.
Roberto Mancini's men currently trail United by 12 points with just 10 games to go, a lead that makes the 19-time winners of the top flight clear favourites for this year's Premier League trophy.
However, the former Arsenal left-back believes that the memory of last year's dramatic comeback will play in their favour should they manage put pressure on their local rivals between now and the end of the campaign.
"If you look at the scenario, it is actually not that much different from last season - eight points behind with six games to go last year, 12 behind with 10 to play this time around," he told the
Manchester Evening News.
"If United don't make mistakes, they will win the title, but everyone is saying United have to lose four games.
"That's not true - if they draw a few matches we can make up points in that way.
"It's easier to be 12 points ahead because if you draw one and then lose one, you still have a good lead.
"But one bad result can become two and then the doubts creep in. You ask yourself: 'Is it going to be the same as last season?'"
The Manchester derby on April 8 has been pinpointed as a genuine title decider, but City have difficult games against Everton and Newcastle to contend with before the trip to Old Trafford.
Clichy admits that his side cannot afford to make any slip-ups if they are to retain their title, and says with a bit of luck and hard work a second consecutive Premier League is possible.
"What we want to do is keep taking three points every week and really keep the pressure on United," the Frenchman continued.
"The next three or four games are crucial for us and if we do well during this period, we will see.
"It will be difficult, but knowing what happened last season we can't think it is finished as we know we have the quality to do it.
"All we need is a bit of luck, which comes with hard work."