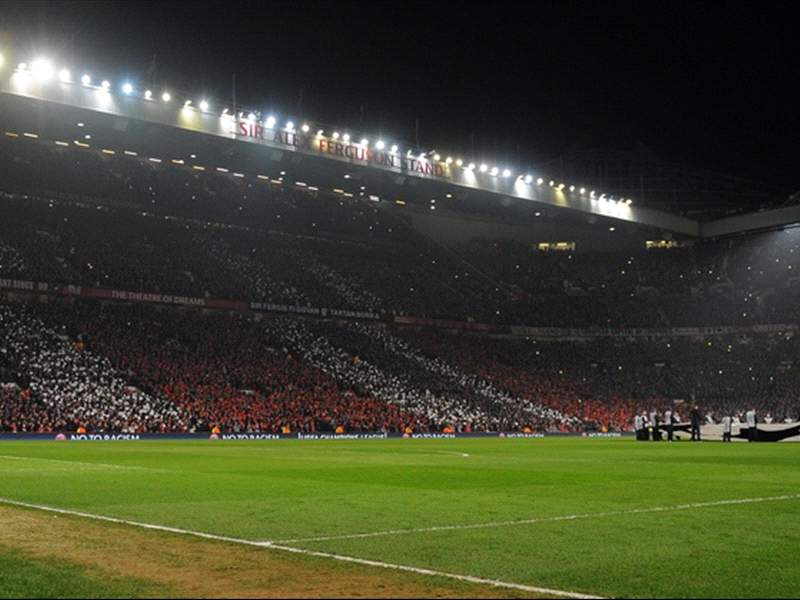 EXCLUSIVE
By
Greg Stobart
Manchester United
will spend £500,000 this summer to relay their worn-out Old Trafford pitch.
Sir Alex Ferguson has requested new grass after the current turf became sunken and boggy during the course of the season, particularly over the Christmas period.
RIO TALKS GOAL RICH LIST //
The Manchester United man talks about the 2013 Goal Rich List

United have already spent around £500,000 in recent years trying to keep their existing pitch in good shape, including patchwork repairs over the last few months.
A hybrid pitch, made up of synthetics and grass, will be installed by Dutch company Desso the day after United's final home match of the campaign against Swansea on May 12 and will take two-and-a-half months to bed in.
Desso are a market leader and have provided the current pitch at Wembley as well as Premier League rivals Arsenal, Manchester City, Liverpool and Tottenham.
The high stands at Old Trafford prevent a large amount of sun access and groundsman Tony Sinclair has been using sun lamps on the pitch at every opportunity.
But Ferguson recently criticised the quality of the surface, saying that it was too heavy for midfielder Darren Fletcher to play on as he battles back to fitness after a chronic bowel condition.
"The pitches over the last few weeks have not suited Darren," Ferguson said in January. "They are really heavy pitches. Unfortunately, Old Trafford seems to have collapsed in the last two weeks.
"We have had six great years out of the pitch. Our groundsman, Tony Sinclair, has done a fantastic job. But it is looking tired now and I think we will have a new pitch in the summer."
Follow Greg Stobart on