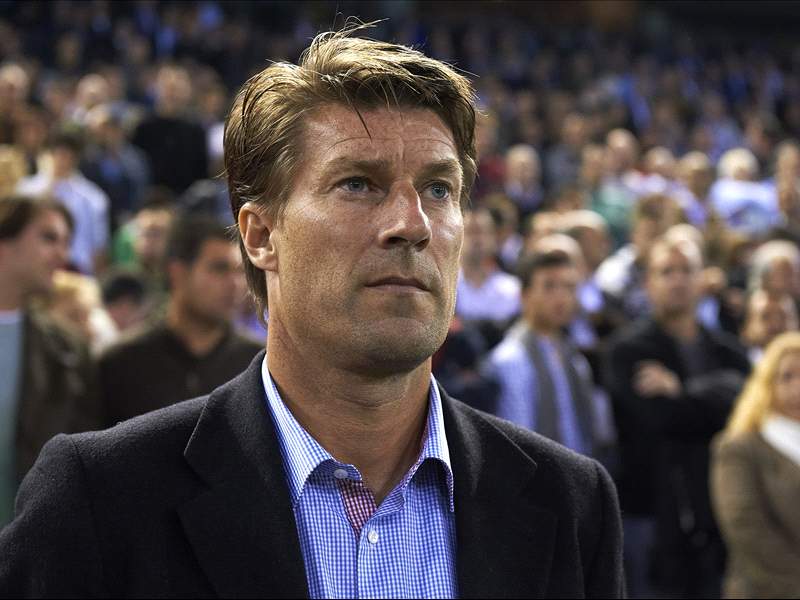 Michael Laudrup
insists
Swansea
have a large enough squad to negotiate a potentially arduous
Europa League
campaign next season.
The Swans' 5-0 defeat of Bradford City in the Capital One Cup final secured their place in Europe's second-tier cup competition, as well as winning them their first piece of major silverware.
The Europa League will put added pressure on Laudrup's men, who currently boast a first-team squad of just 22 players.
But the Dane does not believe new signings will be required to deal with the extra games, and has cited his time at Barcelona as justification.
"I know one year that Barcelona played with 19 first-team players, as well as a few younger players, and they played every three days. It is possible," he told reporters.
"I know again the risks if you get an injury; look at what happened to us when Neil Taylor broke his ankle the day after the transfer window shut.
"That has special implications, but I don't believe in having 27 or 28 players. You won't have 27 players who are at the same level, so you will still have five or six who never play.
"I think if you take all the games this season, even the two-and-a-half months when we played every three days and had injuries, we always had a competitive team.
"I think two players for each position is more than enough. That way you can still have some young players, someone with talent and potential [on the fringes of the squad].
"That means that everyone feels important and the young players get the feeling that they are not so far away from playing."
Newcastle boss Alan Pardew, however, believes a bigger squad is required to compete both at home and abroad, having endured a difficult domestic campaign this term.
"It [the Europa League] is a competition that you have to suck it and see how your players will cope with it," he told reporters.
"Ours have sometimes done well on the Thursday and not so well on the Sunday. Obviously, you have to get both right.
"You need a bigger squad for sure. It is difficult."