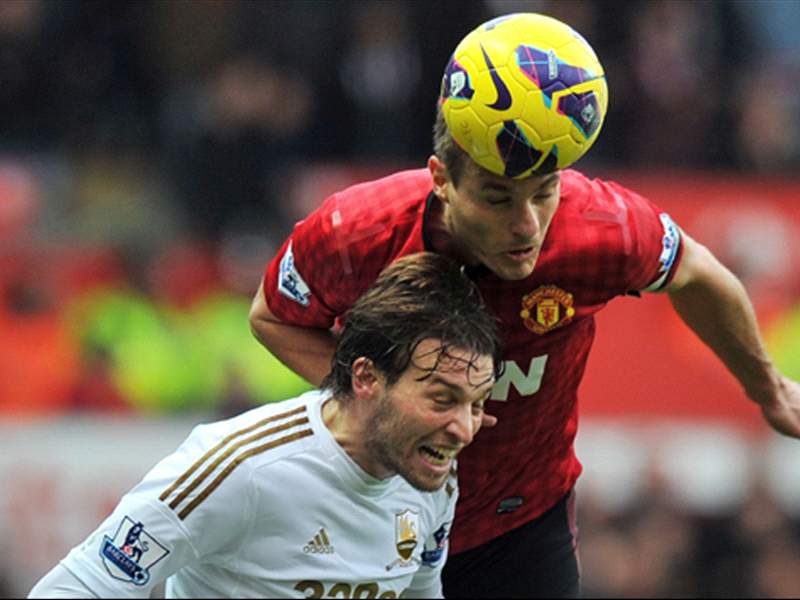 Manchester United
captain
Nemanja Vidic
expects to soon be past the knee injury that has hindered his career for over a year in time for the climax to the
Premier League
season.
The 31-year-old centre-back has made just 14 starts since December 2011 after suffering the serious ligament damage against Basel in the Champions League.
The Serbian missed the rest of that season and, following more surgery in 2012, only returned to action shortly before the new year; his gradual reintroduction to playing by manager Sir Alex Ferguson gives him hope that he will be back to normal soon enough.
Vidic told
BBC Radio Manchester
: "With playing Wednesday and Saturday, some games I have to think if it's good for myself to play or not.
"After every game I feel better and better, which is a good sign. Sometimes I will get reactions, sometimes not.
"When I have got through two or three months without injuries, I will be fine. It's not long-term. It's normal procedure after this kind of operation.
"We have to manage the knee for the next two or three months and after that it's going to be normal."