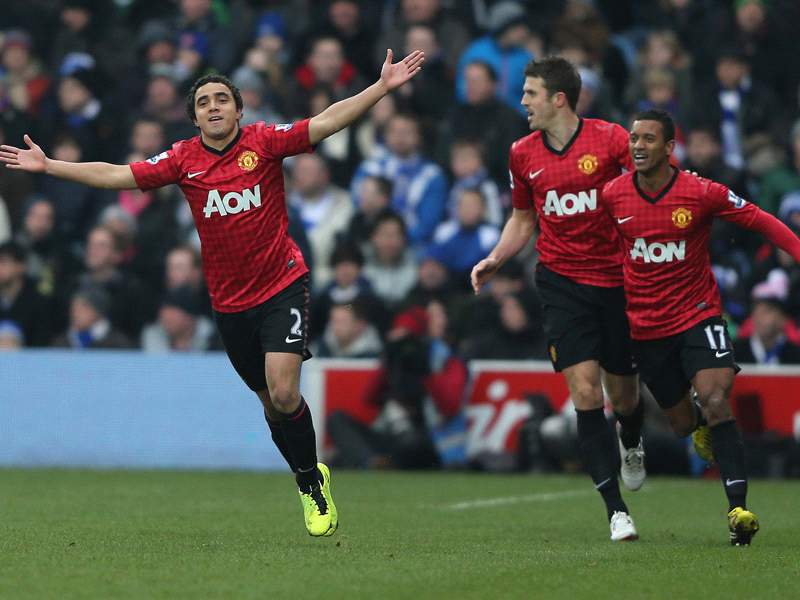 Fabio has revealed that he almost celebrated his brother Rafael's goal for Manchester United in the 2-0 victory over QPR on Saturday.

The left-back is currently on loan at Loftus Road from the Red Devils so was ineligible to face his parent club, and had to hold back the urge to cheer his twin's arrowed finish past Julio Cesar as he was sat next to QPR owner Tony Fernandes.

Fabio told Globoesporte: "I was pleased to see my brother score a goal like that. Naturally I wanted to celebrate. But I was sat next to the QPR president!"

"I told him afterwards: 'You never score goals like that! You had to do it against my team!" But I was happy for him.

"I've grown a lot this season. We've both matured. He's flying [for Manchester United] and I'm playing more. The change has been good for us."

Meanwhile, Rafael has admitted he was finding it difficult being separated from his brother for the first time since their arrival in England in 2008, but insisted the pair were coping with the change.
"Fabio moving to London was the first time we were really separated," Rafael added. "We never spent a year apart. But we're coping.

"At the time of the game, [you] forget it all, forget that on the opposite team is your sibling. We are professional and have to play to win. Because Manchester is fighting to be champions and we want to win every game.

"I'm happy that we won today and got a little closer to the title."