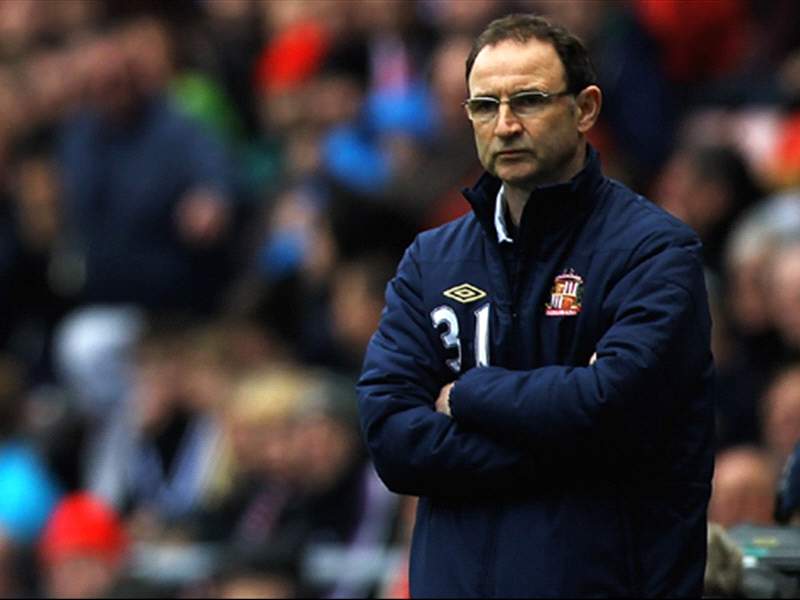 Sunderland
manager
Martin O'Neill
has called for refereeing consistency in the wake of his side's 2-1 loss at
West Brom
this weekend.
The Black Cats conceded a penalty towards the end of the first half when Craig Gardener was adjudged to have handled a cross and O'Neill was left frustrated when his side were not awarded a spot kick of their own when Baggies defender Gareth McAuley similarly handled.
While O'Neill was quick to point out that he believed that West Brom's penalty was just, the Ulsterman was vocal in his belief that the ruling should have been applied for both teams.
"It is particularly galling, with the contentious refereeing decisions," he told reporters.
"All I am asking for is consistency. We were given directives at the start of the season about people putting themselves and their arms in an unnatural position.
"First of all I thought it might have been harsh against Craig, but I have seen it back and it is a penalty kick, but it is the same incident at the other end as well. The player has put his arm out; if he holds it down and it hits him it is a definite issue. That is really frustrating."
Sunderland sit just five points clear of the relegation zone in 15th place and O'Neill admits that he is feeling nervous about their chances of potentially slipping into the bottom three as the season comes to a close.
"Eventually by Tuesday the performance will be forgotten about and it is down as a result, and we need to win some matches, we know that," he continued.
"Somebody asked me if I am concerned. I am. Any side in the bottom half is looking over its shoulders until you get the required number of points."