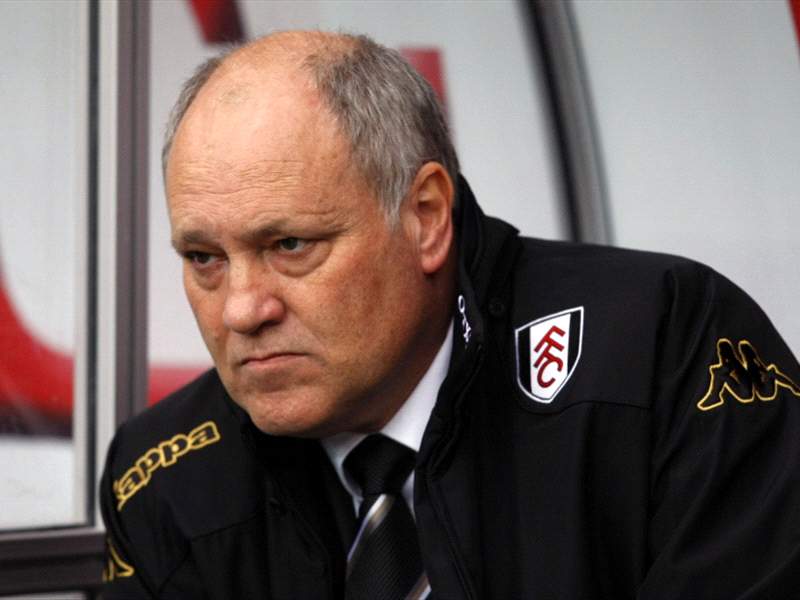 Fulham boss Martin Jol has heaped praise on Stoke City manager Tony Pulis for implementing what he describes as a style that is "difficult for any team to play against".

Jol's side host the Potters this weekend, where they can close the gap between the two sides to just one point win a win, with Pulis' men lying in 10th and Fulham two places below.

And ahead of the mid-table clash, the 57-year-old has admitted he "admires" his managerial counterpart for the way he has trained the Potters to play.

"They play a style which is probably difficult for any team to play against," Jol told reporters. "[Pulis] feels that this is the way to do it and the way for him to be successful.

"I always admire that. I respect that. You have a lot of teams that have no style, in Europe for example.

"They play 4-3-3, 4-5-1, 4-4-2 and they change their style all the time and I don't like that. I like the people who make their choice and stick to their choice and hopefully they are successful with that."

The former Tottenham manager went on to praise the directness of Stoke's tactical approach, suggesting that their success stems from the fact that very few teams use a similar style in the modern game.

He explained: "You look at Stoke and their main purpose is to deliver. To get the ball into the box.

"They will look to try and do that - with set-pieces, throw-ins and their keeper too playing the first ball to the striker.

"But I can't say that they don't play. There are not many teams with this style left and that is why Stoke are quite successful."

Jol did express concern about his side's current form, however, admitting that their lack of goals – scoring blanks in three of their past four outings - has hurt them.

He added: "The goals have dried up. Not just recently but for the past 12 games. We are still looking for the right balance.

"If you keep it simple I feel Hugo [Rodallega] stretches defences and has the pace, Bryan (Ruiz) is the passer and Dimitar [Berbatov] is the lower target man.

"When [Mladen] Petric comes on he scores goals. He's probably the goalscorer in the club, but he's a bit similar to Berbatov so it's not easy to find the right combination."