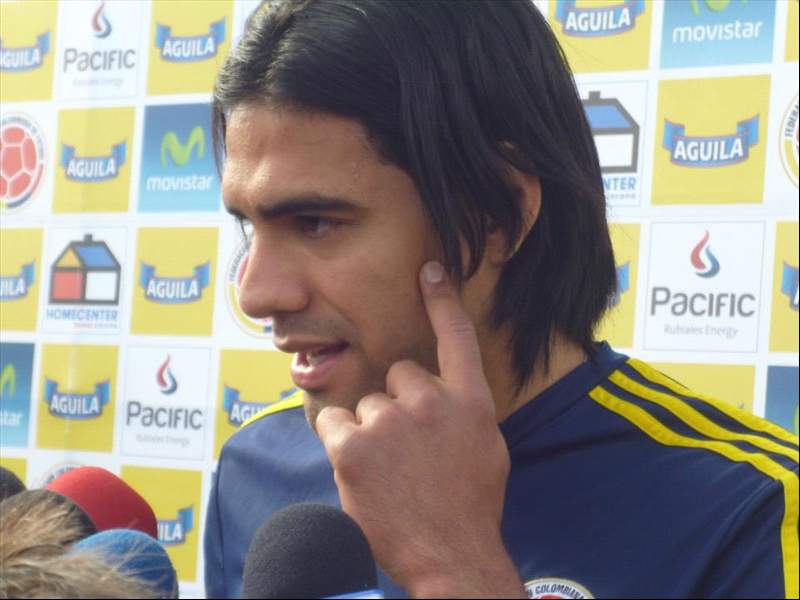 Atletico Madrid
striker and reported
Chelsea
target
Radamel Falcao
has revealed that he is currently learning English.
The Colombia international has scored 20 goals in 21 Liga appearances this term, and is believed to have caught the eye of Blues owner Roman Abramovich.
However, he claimed the two things were not linked, telling
El Mundo
: "English? I am learning. I have many years ahead of me, so I hope the next time I go on holiday, I have the chance to use it."
The 27-year-old went on to give his thoughts on the economic crisis currently sweeping Spain, admitting that players are hardly affected by such news.
"Clearly the economic situation in the country is not easy," he added.
"A footballer always lives in a bubble, because when such things come along they are not affected by the crisis, but I do know how things are because otherwise I would not be living in this world.
"I have the privilege of having a job and that, today, is something that I value greatly."
The former Porto star also expressed his concerns that football has become less about sport and more about making money in recent years.
"For many, football has become a business, to others a radical consideration or position to divide people. This exceeds what the game is, it used to be something much more fraternal," he said.