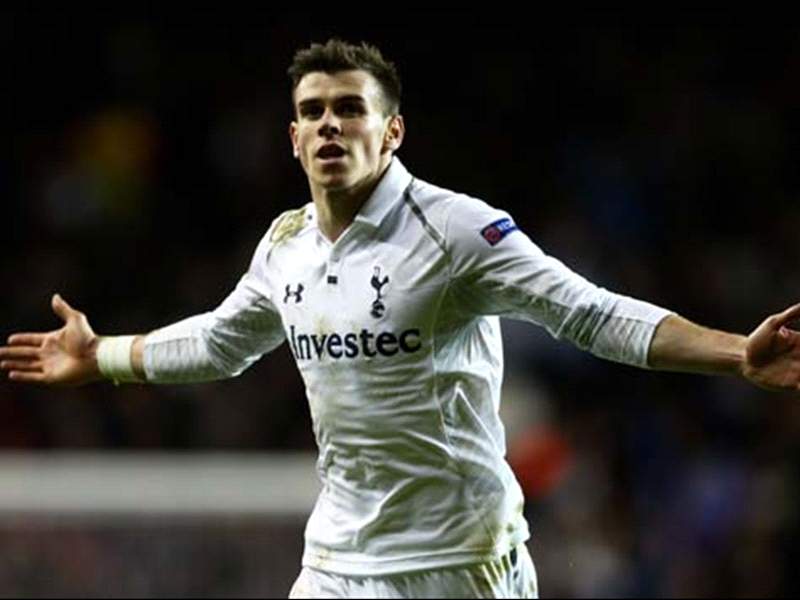 Lewis Holtby, Brad Friedel and Jan Vertonghen all lavished praise on Gareth Bale after the winger's two long-range free kicks helped Tottenham overcome Lyon in the Europa League last-32 first leg.
A free kick in either half, the first from 36 yards and the second in the final minute of injury-time, gave Spurs a platform to push on from when they travel to Stade de Gerland in six days' time.
The man-of-the-match display lifted Bale's tally to 17 goals for the season, including each of Spurs' previous six, and Holtby considers him one of the best in the world.
"He keeps scoring for us week in, week out. He's a fantastic player. Unfortunately he doesn't play for England! I think he would be great for England," he said.

"He's a hard worker, he's very physically strong, and mentally. He just loves the game and just gives his best all the time, that's what makes him so good.

"I've played with some very good players, you know, for instance Raul, or [Klaas-Jan] Huntelaar, but I think Gareth is one of the best, I think top three players that I've played with so far."

Following a dipping effort from 25 yards against Newcastle at the weekend, Bale's free-kick technique has drawn comparisons to that of Cristiano Ronaldo, and goalkeeper Brad Friedel and defender Jan Vertonghen revealed his determination to improve them in traning.

"He's playing fantastic. The pace and the power he has is up there with the very best in the world," Friedel declared.

"But he works, and has been working, a lot on his free-kicks and he is perfecting that style of free-kick and I tell you, it is so difficult to save.

"Pepe Reina had all sorts of trouble when we played Liverpool. It's just so difficult to deal with and it's great that he has that in his repertoire for us."

Vertonghen added: "That's his new thing, he's always practicing, together with Gylfi Sigurdsson who is a great free kick taker too. They're both quality players."

"I am so glad he's in our team. He's an amazing player, of course everybody can see that. I hope he stays next season as well."