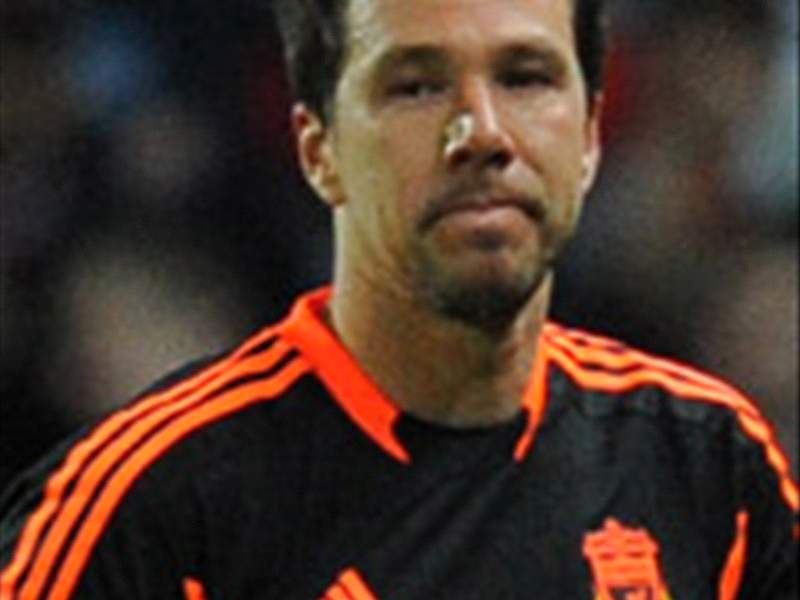 Doni
has revealed his heart stopped beating during his
Liverpool
medical, and that he almost went "to the other side."
The Brazilian recently joined Botafago in his native country on a free transfer, and has said that during his time with the Reds his career came very close to being ended.
"I was taking the medical exams [at Liverpool, during pre-season in 2012] and I had a cardiorespiratory arrest," he told
Globoesporte.com
. "I was unconscious for 25 seconds and almost went 'to the other side'.
"After that, I went to London and had several exams that confirmed I didn't have any sequels. Then they sent me back to Rome, where one of the finest doctors in Europe took care of me for six years.
"After yet another load of exams, the doctors asked me to stay a few more months on the sidelines."
Doni was advised by medical professionals to never play football again, and has spoken candidly about the effect such a verdict had on his personal life.
He added: "I was really down for three months, I had trouble sleeping. Anyone who's gone through that knows what a horrible feeling it is.
"When you return, it feels like you haven't slept for years. That time affected me deeply psychologically, but after a few months, it was over, and now I'm back to normal.
"It's hard to talk. It's a moment when you stop and think. You end up giving more value to life, to your family, your kids, you just want to stay close to your family. Then you stop, think and you realize what are the real important things in life."