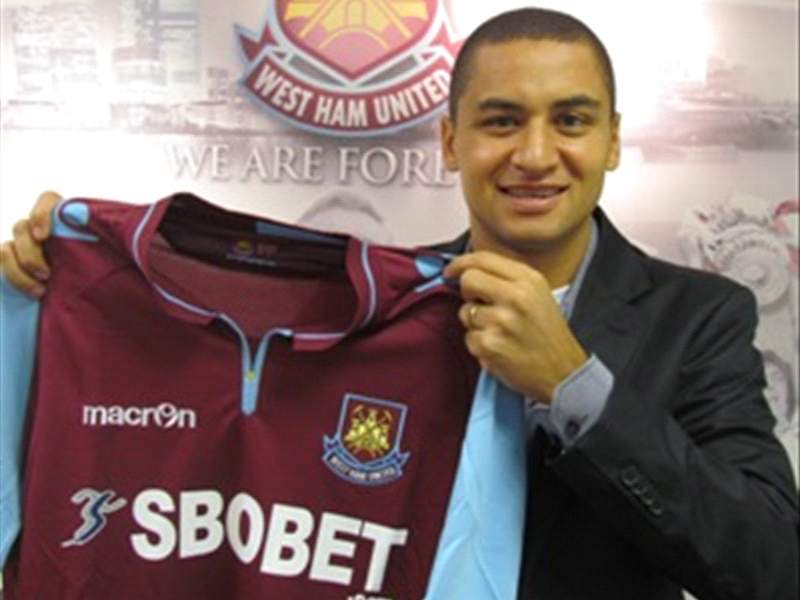 Wellington Paulista
has expressed his confidence in his abilities to handle the pressure of the
Premier League
and be a success at
West Ham
.
The 29-year-old joined the Hammers on a six-month loan from Brazilian side Cruzeiro earlier this month and, despite the fact that he has yet to feature in a game in England, has insisted that he has what it takes to make a positive impact at Upton Park.
"The pressure will not be a problem for me because I am used to it from my time in Brazil, where the fans were really addicted to the club," he told West Ham's official website.
"The manager also put pressure on the players too, so it will be the same playing here.
"What I am interested in is the passion of the supporters for their team, the way they keep going with the club and the way they make the players perform better."
Wellington enjoyed a prolific 2012, scoring 28 goals in 40 appearances for Cruzeiro, and believes that he will be able to replicate that form in east London.
"I am strong, I am a fighter and I can score with both feet," he continued. "I run a lot on the pitch and I can play as either a first or second striker.
"I think I can do my best here and I am coming to England to prove to everyone that I am one of the best strikers in Brazil and to get better and better."