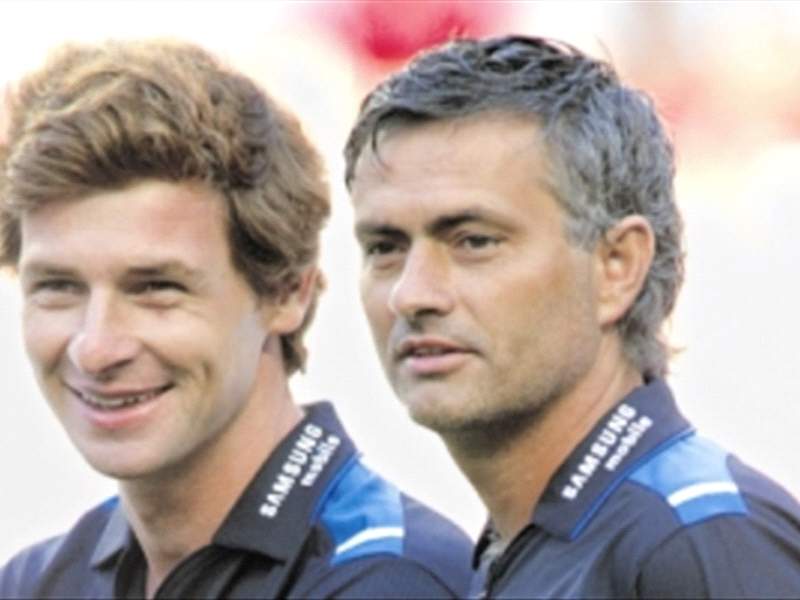 Tottenham
manager
Andre Villas-Boas
has described
Real Madrid
boss
Jose Mourinho
as "the best coach of all time".
The 35-year-old worked as his compatriot's assistant at Porto, Chelsea and Inter before beginning his own managerial career.
And he has underlined the importance of the lessons he learnt under Mourinho, describing working alongside the Setubal-born boss as a "privilege".
"Mourinho is perhaps the best coach of all time", he told Brazilian newspaper
Lancenet.


"[Working with Mourinho] was a unique experience. It's difficult to find someone with so much professionalism, dedication and knowledge of the game.
"Luckily, he saw in me a good professional in the studying of matches and of opponents. It was a privilege to work with him and learn his training methods."
Villas-Boas was also keen to dismiss comparisons between himself and Mourinho, with both having tasted success with Porto before moving to Chelsea.
"They're made by people outside the game," he added.
"We're not concerned with seeming like anybody or working with anybody. We might have ways of leading which people could think are similar, but it's not imitation. I'm not worried about that."
The Spurs coach also hailed the impact of Sir Bobby Robson on his career, with the Englishman having helped him on his first steps into coaching during his time at Porto.
"He lived in my building and I was a Porto fan," he said.
"So I started to talk to him about the players and he told me, very friendlily, that he's let me come to the training sessions. That's when my passion for the game and the tactics started.
"He was crucial in my choice of vocation. I started to do a course and train the youngest. Those are times I remember very fondly."