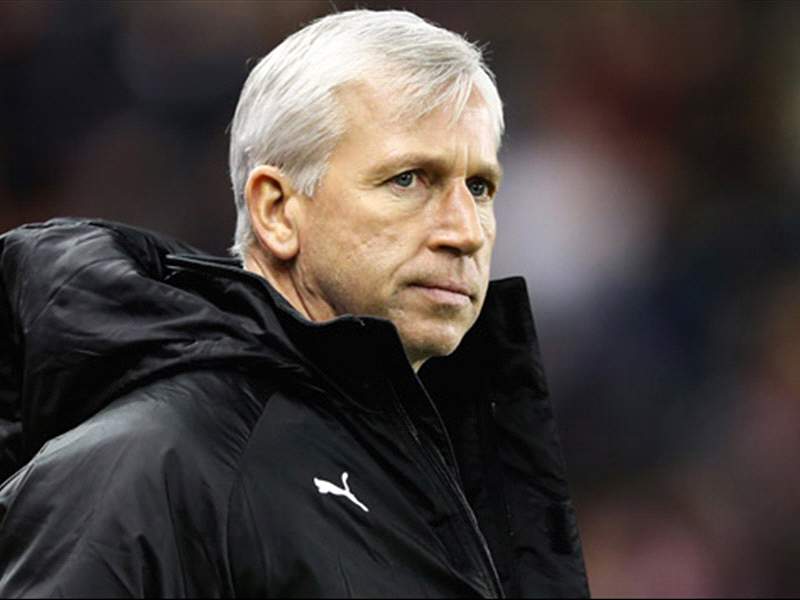 Newcastle
boss
Alan Pardew
has admitted his side are struggling to balance the demands of both
Premier League
and
Europa League
action this season.
The Magpies have successfully navigated through the group stage of the Europa League and are due to play Ukrainian side Metalist Kharkiv in the last 32 of the competition in February.
But they lie 15th in the Premier League after a run of six defeats in seven matches, and Pardew has admitted to making "mistakes" during a campaign that has been a far cry from the highs of last term.
"We've made mistakes," the Toon boss told reporters.
"The squad was probably too small. We broke the team up in those Europa League games, which probably took some momentum away.
"Talking to Premier League managers, we're all of the same opinion.
"I don't think there's anyone who would go against my opinion that this competition is not great for Premier League teams. There are too many games put into a very competitive, tough league."
However, Pardew insists the Premier League is the "toughest" in Europe based on physicality, and emphasised his focus on winning domestic games until the Europa League restarts in February.
"I think our league physically is definitely the toughest," he said. "I wouldn't say it's the best, maybe.
"You could argue that La Liga or Ligue 1 in France, but our league is very physical and it takes its toll. That is the nature of this Europa League.
"We are talking about that because of the draw but it's some way off that game [against Metalist] and it has no impact where we are right now. We have Premier League games that we want to win."