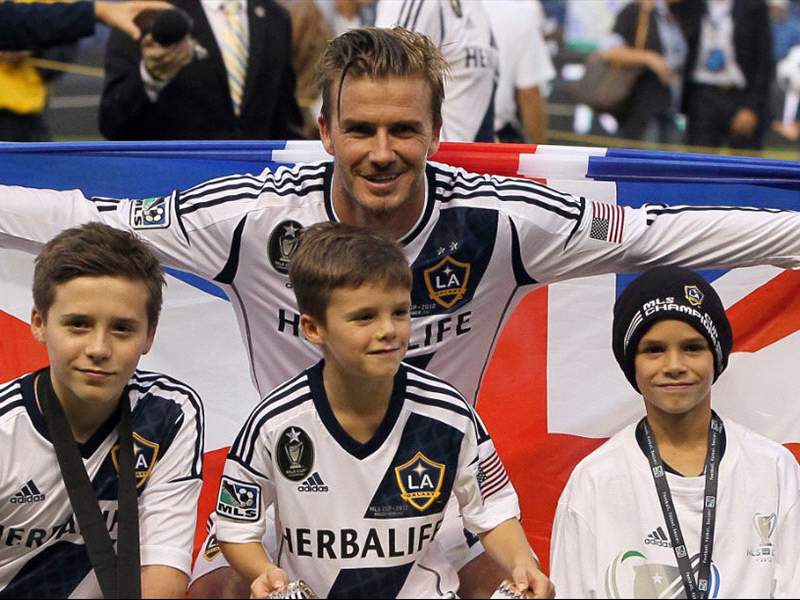 David Bernstein is keen to see
David Beckham
take up a role with the English FA further down the line.
The 37-year-old recently called time on his six-year spell with LA Galaxy after helping them to a second successive MLS Cup with a 3-1 victory over Houston Dynamo in the final.
The former England captain, who made 115 appearances for his country, has confirmed his intention to continue playing, with a whole host of clubs reported to be after his signature.
FA Chairman Bernstein was full of praise for the former Real Madrid player's career, hinting that he would welcome Beckham taking a role with the governing body once his playing career has concluded.
"He is an asset that English football should treasure and I hope at some stage that perhaps The FA and David Beckham can get close together," Bernstein told reporters.
"That might be a little bit down the road but he is a fine figure in British football and he has become a unique figure.
"He is probably the most recognisable sports figure in the world I suspect.
"I'm not mad about the word 'brand', but he's a real footballing figure, a fine player and sportsman. He's someone who has projected themselves and done wonderfully well for us in so many ways.
"So I'd like to congratulate him on what he's done and look forward to the next stage in his career."