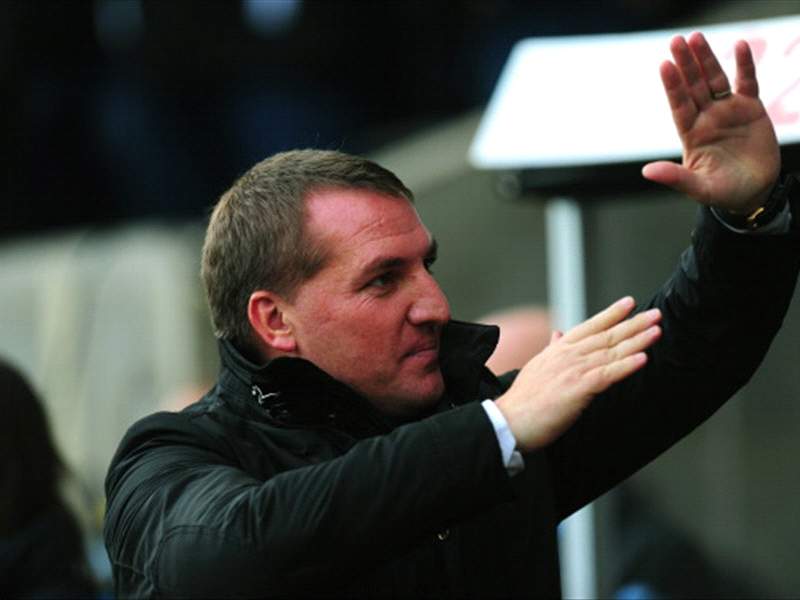 Liverpool
manager
Brendan Rodgers
has defended star striker
Luis Suarez
after he picked up a one-game suspension for handling the ball in the area against
Southampton
.
The Uruguayan was sent off at the quarter-final stage of World Cup 2010 in South Africa against Ghana for a deliberate handball and he appeared to repeat the trick during the 1-0 win over Nigel Adkins' side at Anfield on Saturday.
The striker attempted to convert a Steven Gerrard cross with his hand rather than his head - picking up his fifth booking of the season in doing so - but Rodgers does not believe that Suarez did anything out of the ordinary before admitting that they will miss him in their next game against West Ham.
"I didn't see it and don't know what he was booked for but it most certainly was not cheating," the Reds boss told reporters.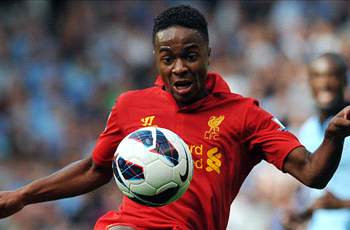 "The truth is, I haven't got a replacement, but I do have people capable of getting goals so there's no point crying about it"

"If he has done that, it's probably just natural instinct. Without seeing it clearly, I'm sure it was instinctive and not cheating, as someone has suggested.
"With instinctive stuff like that, of course it's needless but sometimes it happens. He's done so well to arrive at this stage without that extra booking and it was always at the back of my mind that he was only one caution away from a ban.
"I am disappointed to lose him like that and it is a blow but we have drawn up different ideas for how to cope with it.
"I'm sure Big Sam [Allardyce] will be happy but we've got capable bodies here and we will look at it in the week to see how we can best perform in his absence.
"The truth is, I haven't got a replacement, but I do have people capable of getting goals, so there's no point crying about it. I'm not going to lose sleep over it and at least it means he will more than likely start now against Udinese in the Europa League. We'll be strong when we get over there."
The victory saw Liverpool bounce back from their disappointing 2-1 defeat away to Tottenham at White Hart Lane in midweek and climb up to 11th in the table in the process, with Rodgers hailing the return of Lucas Leiva as instrumental in transforming the shape and balance of the side.
"The others at the top haven't got away from us, especially in fourth," he added. "There are only seven points between us and fourth and the one thing for sure is that we are only gonna get better - believe me, we will get better.
"I hope people can see now we're on the move. It's a steep climb for us but we are on the move forward and I would rather do that than be a flash in the pan, when you come in and then drop off, because you're back to square one then.
"The idea is to build a team here that has a method to it. We are trying to build an identity, so, in a few years, people can look at Liverpool and say: 'This is how they play. They pass the ball, they move the ball, they interchange and they all defend as one.'
"Until we get the exact profile of player in each position - as we saw with Lucas today - we will still be building towards that.
"With Lucas, you can see, all of a sudden, with the right profile player in the right position, it frees up the offensive threats. I thought the rhythm and balance of the game was great.
"For the first time, we saw us really, really relentless, and that's closer to where we want to be."