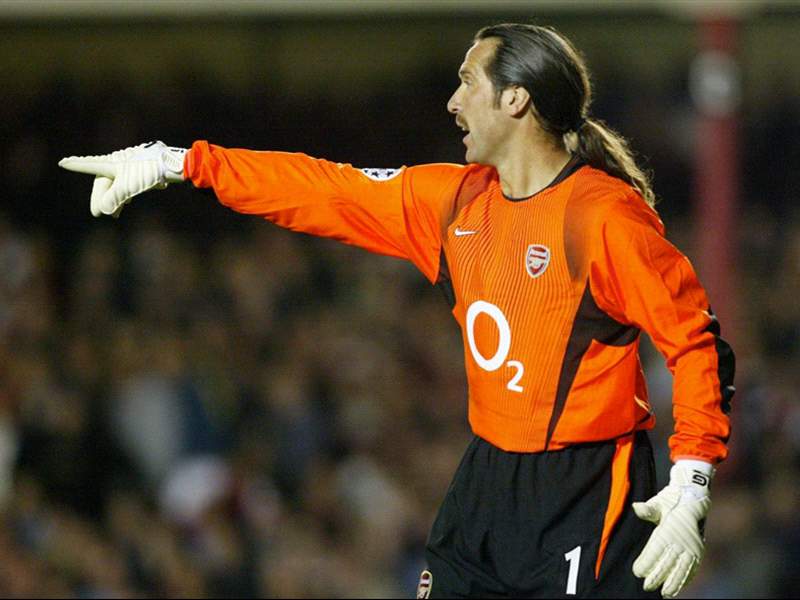 Former
Arsenal
goalkeeper David Seaman has called on fans to think again before they blame
Arsene Wenger
for the club's current plight.
A section of Gunners fans aimed chants at the Frenchman during his side's 0-0 draw at Aston Villa on Saturday evening, including 'You don't know what you're doing' when he replaced striker Olivier Giroud with midfielder Francis Coquelin.
But ex-Arsenal No.1 Seaman, who made more than 400 appearances for the club in a 13-year spell, believes the men who pull the purse strings are more at fault than the management.
"For me it's not the manager where the restrictions are, it's the financial restrictions," Seaman told Sky Sports.
"Arsene Wenger was getting a load of stick from the Arsenal fans and there was a chant going round 'Can we have our Arsenal back?'
"Say they didn't have a manager at the moment and Arsene Wenger was out there with his track record, they would take him any day."
The Emirates Stadium has seen an exodus of leading talent in recent seasons, with former captains Cesc Fabregas and Robin van Persie departing, along with other stars such as Alex Song and Samir Nasri.
And Seaman cites the loss of key players, along with a lack of re-investment as the reason behind the recent malaise surrounding the club.
"Losing your captains all the time - like Van Persie and Fabregas - is like when Patrick Vieira left. It takes the heart out of the team," he added.
"We used to be able to keep our best players and that's why we were winning trophies, but at the moment we can't do that.
"What are people looking at Arsenal for? Are they looking to advance their careers? They're not looking to advance themselves financially because they know they can get more money elsewhere.
"It's going to be hard for them to attract players and what's happening is they're getting players in, making them into great players and then they're having to let them go.
"When Arsene came it was a given that they'd be in the Champions League all the time and we were winning things as well, but you can't do what they're doing at the moment and expect to win trophies."