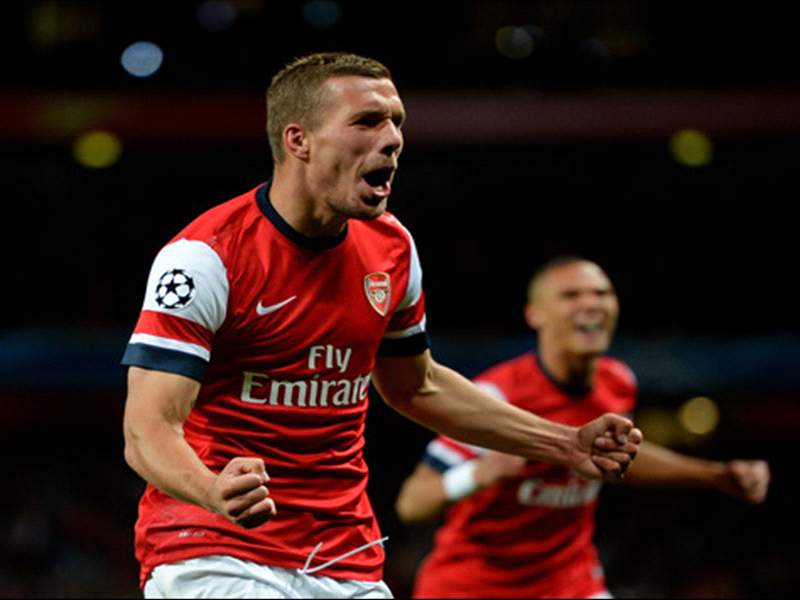 Former Arsenal star Robert Pires believes Lukas Podolski could become a legend at the Emirates.
The 27-year-old has been inconsistent in his performances since arriving in north London in the summer, although he has managed six goals and four assists in sixteen appearances so far.
And Pires believes that the forward has all the makings of a future legend, including his popularity amongst the club's supporters.
"I really hope that he can become a legend here like Thierry Henry or me. He is a really good man, " he told the German Press Agency.
"Wenger likes him and Lukas is popular with everybody here. Sometimes it is not easy to settle down in a new team and a new country."
Pires spent six years at Arsenal after joining the club from Marseille in 2000, and scored 62 goals in 189 appearances for the club. In 2008, the fans voted him their sixth greatest player of all time.
In 2010, the Frenchman joined Aston Villa for six months, before making a single appearance for Scottish side Hibernian. He is currently a free agent.