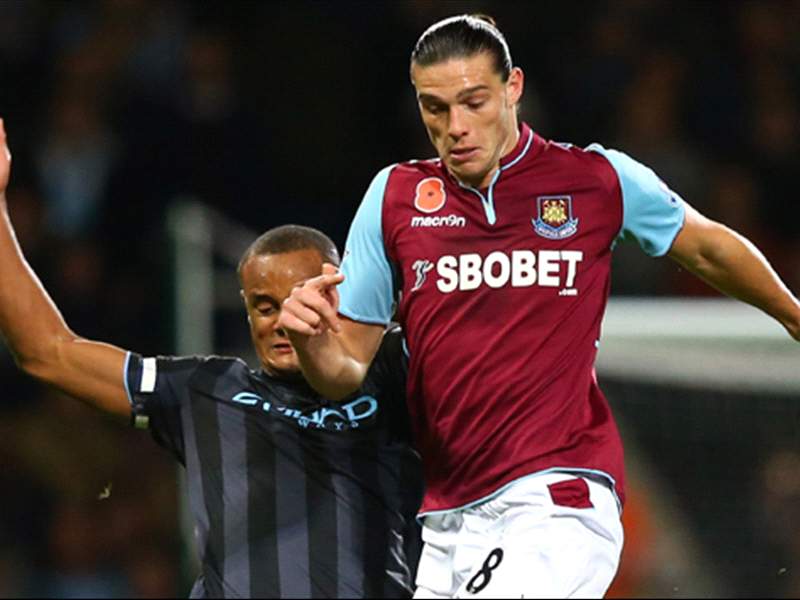 West Ham
captain
Kevin Nolan
has explained how he and the likes of
Joey Barton
helped
Andy Carroll
stay out of trouble during their time at
Newcastle
.
The striker had struggled to cope with the adulation of the fans in the North East and needed a place to stay to secure bail after being charged with assaulting an ex-girlfriend when the veteran midfielder stepped in.
"You can write that if you want, 'Nolan saves him!' I just said to him, and he knew himself, that he had got to keep out of them situations," Nolan told reporters.
"At Newcastle, when something goes on, it gets exploded 10 times over and with Andy up there it was magnified a thousand times. It was just because it was him, he's a six-foot-five lad who's got long hair and stands out.
"He'd been brilliant for Newcastle for 15 months, he was the local boy, everything he did was magnified. You'd have to ask Andy if I'd had an influence on it. Of course I'm going to say yes.
"As a group we had a committee-type of experienced pros with myself, Joey, Alan Smith, Steve Harper, all different backgrounds, voices and opinions.
"The togetherness of the squad and what we were all like at that time helped Andy dramatically. He bought into it massively and he excelled and he's gone on since and I think he'll just even get better and do better things.
"Since then he has learned so much. There is a different lad standing in that dressing room now. There is a man who can look after himself and does the right things on a daily basis."
Carroll and Nolan will return to Newcastle as team-mates for West Ham alongside manager Sam Allardyce and the midfielder expects his club colleague to get a poor reception from Magpies fans.
"I am hoping I'll get quite a good reception, I'm sure Andy will get the worst one," he remarked. "I've got a lot of good friends there and I'm looking forward to going back and saying goodbyes to people I didn't have the chance to.
"Once one goes in for Andy, hopefully on Sunday, I am sure they will come. It would be a great time to score in front of the club he has loved since he was a kid."