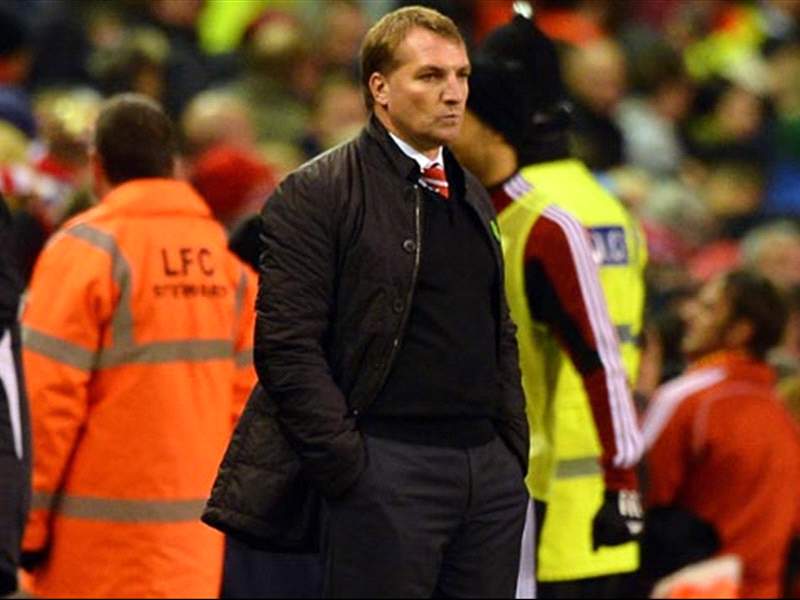 Liverpool
boss
Brendan Rodgers
has denied suggestions that the club are set to move for
Theo Walcott
but insists he has money to spend in January.
The Reds were widely criticised for their deadline day failure to secure a replacement for Andy Carroll, after the £35 million pound man was loaned to West Ham for the season.
With Walcott stalling on signing a new deal at the Emirates Stadium, the Merseyside outfit had been rumoured to be interested.
But, despite Luis Suarez being his only available senior striker due to Fabio Borini's recent foot injury, Rodgers has claimed there is no truth in the link.
"There's nothing in it. He's an Arsenal player," he told reporters.
However, the Northern Irishman did go on to reveal that Liverpool's American owners FSG will provide the necessary funds to increase the club's strength in depth.
"We'll have funds. I'm in talks with the owners at the moment along with our recruitment team," he added.
"We know we need to reinforce the group, so that's something that is ongoing."
The 39-year-old remained full of praise for his current squad members, hailing their ability to cope with a high workload.
He said: "They have been terrific in their mentality considering the games they've been playing.
"The priority is to get players into the building. Our squad is very small, very thin on the ground, and the players have performed admirably up until now.
"At this moment in time, it really is about reinforcing the group rather than looking too much at people going the other way."
Despite having criticised Joe Cole following the attacker's poor performance against Swansea in midweek, Rodgers claimed the 30-year-old is working hard in training.
He added: "I've have good communication with Joe and we speak regularly.
"He along with the other players are working hard to find their way into the team. Joe is like everyone else."