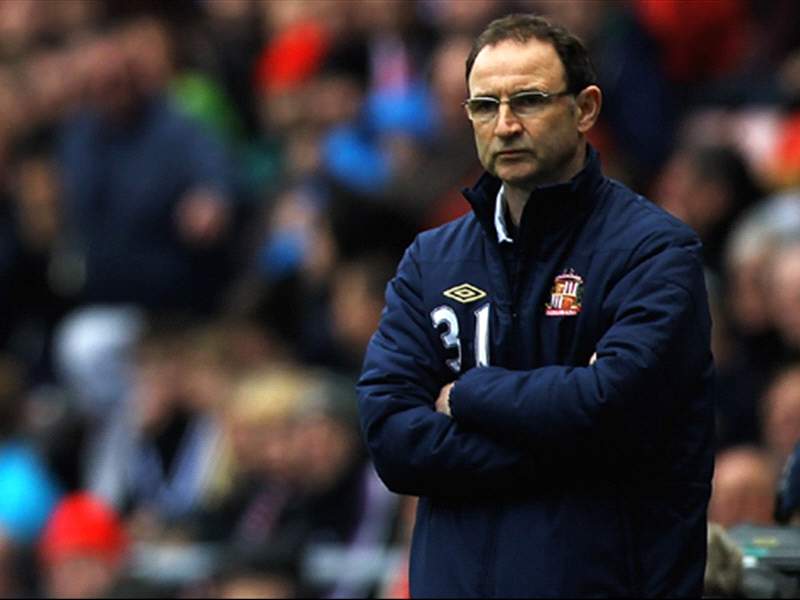 Sunderland
manager
Martin O'Neill
has backed
Lee Cattermole
to push for an
England
call-up after signing a new contract at the Stadium of Light.
The 24-year-old has extended his deal on Wearside until 2016, and the Black Cats boss is happy to have resolved the player's future and believes he is a key member of his squad.
O'Neill told reporters: "Why shouldn't he think of England? Maybe after all this time there is no definition of his role and that is something over this season, and next, if he stays injury-free, that could be more defined.
"He has definite ability and is still remarkably young but he has played a lot of games. There is room for great improvement in his game. He occasionally wants to play the killer ball, whereas it might be better to just keep it simple and get the ball again.
"He plays the game way he plays five-a-sides and wants to be involved all the time which is a nice attribute to have.
"He has to improve the discipline aspect or be a lot more careful, if that is possible. It is part of his competitive nature, and you could say if he didn't play that way it would take something away, but you can be combative and stay on the field.
"He cajoles which is a great thing to have as players in the modern day seem to be much more quiet, so to have a vocal leader does help."
The former Wigan player has also expressed his delight at finally putting pen to paper on a new contract and is confident that remaining at the club is best for his development.
Cattermole added: "I'm absolutely delighted. It feels like it's taken a bit of time but the gaffer made it clear to me at the end of the season that he wanted to keep me at the club so it took a bit of time but I'm glad it's been sorted in the end.
"If you look at our signings in the summer I think you can see that we have made some big signings and I think it's the best place for me at the minute."