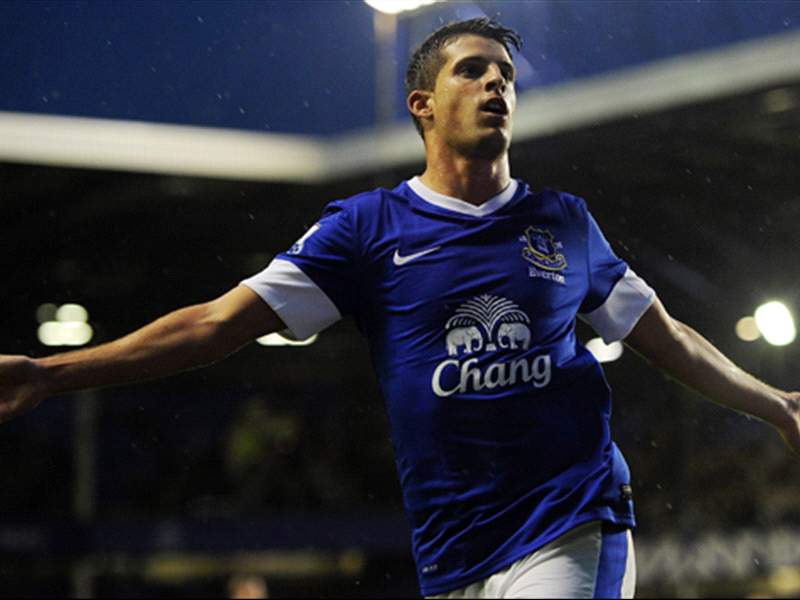 Everton
striker
Kevin Mirallas
will use his past experiences as he prepares for his first Merseyside derby - a game he claims it is "high time" his side won.
The Belgium striker featured in a fierce Greek derby for Olympiakos last season, when Panathinaikos fans rioted, leading to the players being escorted off the pitch, but the forward believes that type of atmosphere give derbies their edge.
The Toffees were unsuccessful in three derby clashes last season and Mirallas wants David Moyes' side to take confidence from their strong start to the season into Sunday's clash at Goodison Park.
"Of course it was frightening," Mirallas admitted to
The Daily Telegraph
. "But at the same time, it's also really exciting to play that type of game because if you win it's a great achievement, and you feel great about it.
"Last year when we won the derby there were more than 10,000 fans waiting for us back at the club. They were very passionate and violent games at times. I think this one will be slightly different.
"However, I know the people are just as passionate in England and I'm really looking forward to it.
"It's high time we won this one again. We want to keep our place in the top four, and give the fans something to be really happy about, especially because we lost it last year.
"I know there was a lot of disappointment amongst the players last season, especially being so close to the FA Cup final. We don't want a repeat of that.
"They have got good players as well, obviously. It is a derby, so it doesn't matter so much if a side has a weakness in those games."