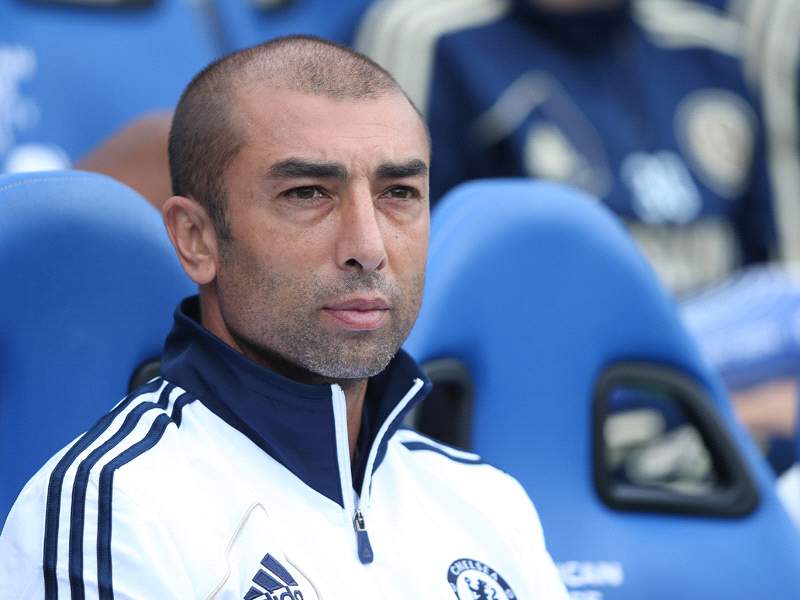 Chelsea
manager
Roberto Di Matteo
has backed the introduction of a rule that would ensure players were sacked if they were found guilty of using racial abuse.
The Champions League-winning boss had previously given his full support to Chelsea captain John Terry, who was acquitted by a Magistrates' Court but found guilty by the FA for racially abusing Anton Ferdinand.
But Di Matteo stated that, if a rule that would mean sacking Terry in such a situation came into effect, he and the club would give it their full support.
"It's a difficult one. If the majority believe that we need a law like that then, as I said, we will obey it and support it," Di Matteo told reporters.
"If it will become a rule, we will play by the rules, as we have always done. As a club, we are against any kind of discrimination and, if it does go through then we will support it."
Terry was handed a fine by Chelsea in addition to the £220,000 fine and four-match ban given to him by the FA. And while this was perceived as lenient in many quarters, Di Matteo insists the club acted in the appropriate fashion.
He said: "Everybody has an opinion and we must respect that.
"We behave the way we think is right for our club and that's how we're going to go forward."
Ahead of this weekend's Premier League grudge match against Manchester United, the Chelsea squad will be expected to don 'Kick It Out' T-shirts during the warm up.
However, both Anton and Rio Ferdinand refused to wear their shirts last week in protest against a lack of progress by the campaign and Di Matteo has said that he will not force anyone to wear it if they do not wish to.
Di Matteo added: "We are supporting the Kick It Out campaign. It's going to be an individual choice for our players. We're not going to force anybody to, or not to, wear it.
"But my personal opinion is that we should wear it and we should raise awareness about it and show the support for it."
Di Matteo also stated that he expects Ashley Cole and Rio Ferdinand to shake hands in the wake of the Twitter controversy that saw Ferdinand retweet a comment saying Cole was a "choc-ice"
He added: "I've always said that from our point of view, we'll play our part. I don't foresee any problems in that sense. I hope that all the players will shake hands."