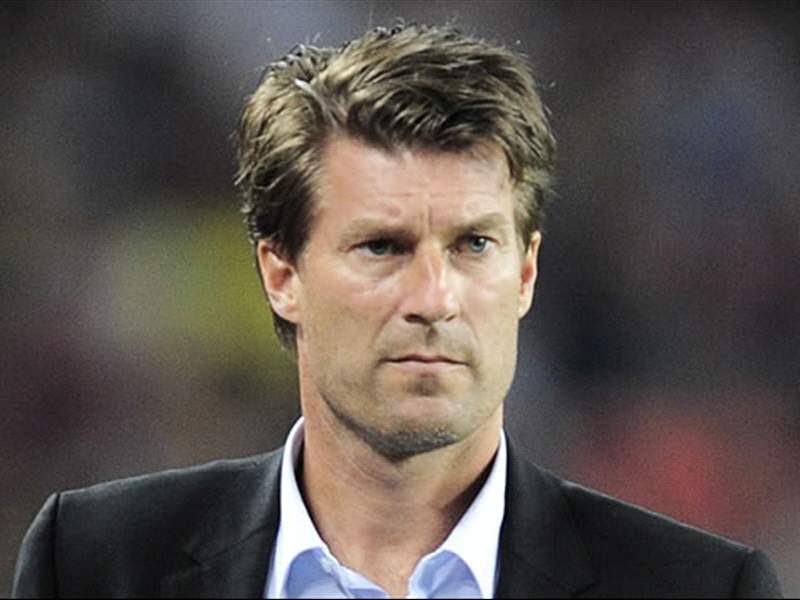 Michael Laudrup is looking to take inspiration from Ajax's win over Manchester City in midweek when Swansea City head to the Etihad Stadium on Saturday.

The Dane pinpointed the succession of players arriving late from midfield as particularly troublesome for Roberto Mancini's charges, whilst also taking note of Spain's successful European Championship campaign during the summer.
Cesc Fabregas infamously played as a 'false' No.9 against Italy in the group stage, and scored, and Laudrup is now looking to load the midfield against the champions.
"It's always difficult to mark players arriving in the box. Look at Ajax's first two goals [against Manchester City]. For the first one, the ball went wide and there was nobody in the box, but three men arrived at the last moment and [Siem] De Jong got a great goal," Laudrup told reporters.
"The second one was from a corner. [Micah] Richards and [Joleon] Lescott, they are both fantastic in the air, but the player who scored arrived late."
Laudrup's side currently sit 10th in the Premier League, but he insists they have a chance to cause an upset against the current title holders.
He continued: "Ajax showed us it is possible to get a result. They had a lot of respect, but no fear.
"They didn't deserve to go 1-0 down, but they came back. The goal just before half-time was great and in the second half they really deserved to win."