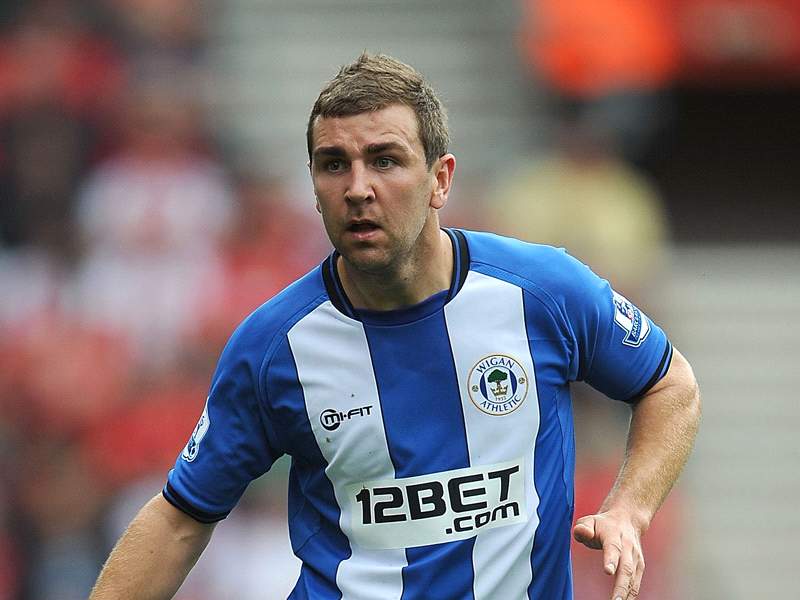 Wigan
midfielder
James McArthur
has insisted his side can turn their poor form around as the distraction of the international calendar disappears until March.
The Latics slumped to a 2-1 defeat to Swansea last Saturday and currently sit 16th in the Premier League having gained just five points from eight games.
However, with no international fixtures scheduled until March, the Scot believes his team-mates are now fully focused on domestic matters.
"The weekend's result was disappointing but, we have to pick ourselves up now and work really hard to be ready for the next game against West Ham," McArthur told the club's official website.
"We have to be confident in ourselves and in our ability to play the way we did in the final 25 minutes or so in the Swansea City game.
"We have had a busy period with a few distractions away from the club and a lot of players having been flying all over the world to play games.
"That naturally means that players only have a short period to prepare for games but now we've finished with internationals until March and concentration is fully on Wigan Athletic."
The 25-year-old also expressed his belief that Roberto Martinez's side have not got the results their performances have deserved so far this term.
"The performances so far this season have been good and if we can add more confidence to those performances then we will be heading up the Premier League very soon," he added.
"We have a great group of players and now it is just a matter of working hard this week, and every week for that matter, so that we can be ready for every test in front of us.
"It is West Ham up next and they are a very different team from Swansea so preparations will obviously change slightly.
"We've got two games in a short spell as well so it gives the squad a chance to be used and gives every a chance to prove themselves."