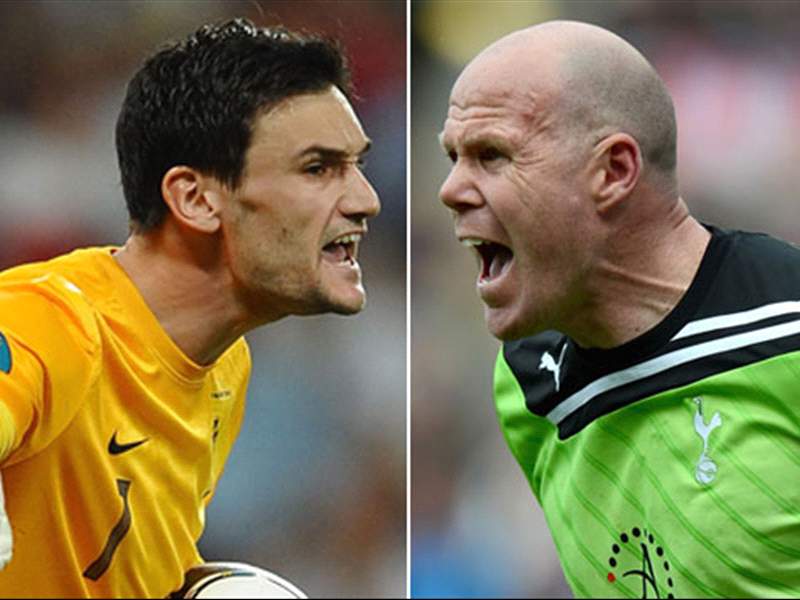 Tottenham
goalkeeper
Brad Friedel
has insisted his "healthy" rivalry with
Hugo Lloris
is for the greater good of the club and says selection will come down to who manager
Andre Villa-Boas
feels is best suited to face each individual opposition.
The Spurs stalwart's run of 310 consecutive Premier League starts ended when Lloris was chosen ahead of him to face Aston Villa on October 7, but he was re-instated for the derby match with Chelsea on Saturday, with Lloris having played two games for France in the week.
Friedel also dampened reports of a rift between himself and both Lloris and Villas-Boas, denying there was ever any truth to such stories:
"The media wanted to make out that it was this big fight between Hugo and myself and the manager, but there was never a big fight," he told
Sports Illustrated
.
"The fact is Tottenham have been looking for the last year and a half for a long-term No.1 goalkeeper."
The former USA international feels that because his fitness has remained at such a high level for a 41-year-old, he may have surprised many at the club who perhaps thought he would be unable to compete at such an age.
"I don't think they envisioned what my fitness levels would be at this age and I sort of surprised myself," he added.
"So we have a competition now. It's healthy, but there's a competition. It's friendly."
Friedel also accepts that Villas-Boas is able to choose between the pair based on the unique strengths of each team they face, and alludes to the astute foresight and man-management Villas-Boas has tackled this conundrum with.
He added: "It was always in his plans to play me against Chelsea and I knew from the point he benched me against Aston Villa.
"It's going to be a situation where Andre will choose a team that he feels will win the game on the day and that's how it'll be from now until the end of the season. I don't think anyone will be 'guaranteed' starts, if you like."
His record-breaking run of 310 games, spanning nine seasons of Premier League football, came to an end against Villa, but Friedel himself realised that realistically it would be this season that it would eventually be broken, adding:
"When I ended last season and played all the games, I went into the summer sort of half-expecting this year would be when the run would end at some stage.
"You never know when it will end. But 310 consecutive games, can I complain? No. I never put myself out on the field in a game just to make that number, and I don't think any manager put me out there because of the number.
"It's an achievement that I'm proud of, not just because of the number but ultimately because I've kept my form up for this long."