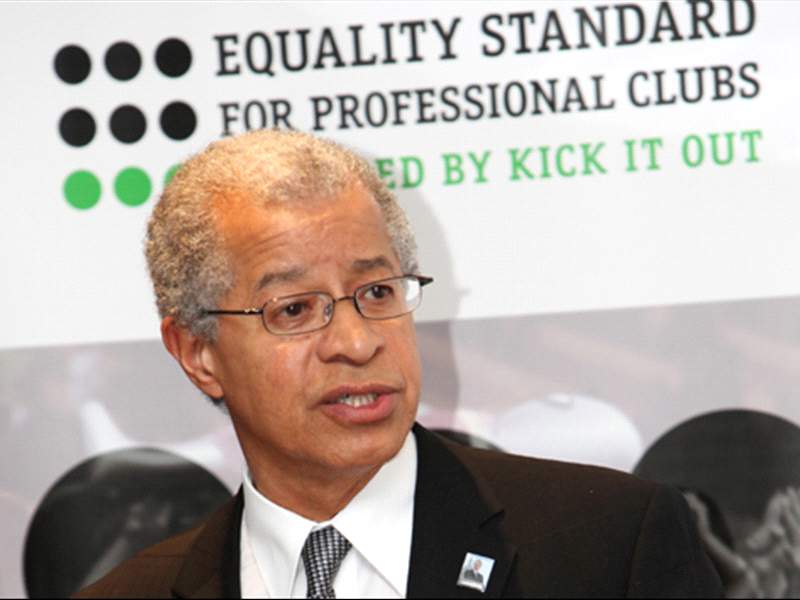 Lord Herman Ouseley, chairman of the anti-racism campaign 'Kick It Out', has welcomed John Terry's decision not to appeal his four-match ban for racially abusing Anton Ferdinand, but has warned that much more needs to be done to stop such behaviour altogether.

An independent Football Association panel found the Chelsea captain guilty of racially abusing the QPR defender during a game at Loftus Road last October, with the acceptance of the charge meaning he will miss the club's next four domestic games –including Saturday's clash against Tottenham and two against Manchester United.
Lord Ouseley is pleased the ordeal has come to a close, but criticised the 31-year-old and his club for failing to issue an apology.

"Kick It Out welcomes the apology from both Chelsea FC and John Terry," he said in a statement on the organisation's website.

"We are disappointed there hasn't been an acknowledgement in it, of the hurt experienced by the many people caught in crossfire during the past 12 months.

"It does however form the basis of bringing closure to the matter sometime in the near future."

The issue of racism in football has been thrown back into the limelight, most recently at the England Under-21 Euro 2013 play-off against Serbia when defender Danny Rose was allegedly subjected to abuse from the home support.

Lord Ouseley continued: "There are still some questions unanswered which all associated bodies need to address if we are to reach a position where players and fans have trust and confidence to believe any form of unacceptable conduct is dealt with swiftly and effectively in future.

"In particular, attention will have to be given to support provided to victims in such circumstances, the most obvious example being players and families involved in the fallout from Serbia this week.

"Kick It Out looks forward as we enter the One Game, One Community weeks of action, working with all players, clubs, fans and partners to enable their commitment to equality and diversity and fair treatment across all levels of the game to be demonstrated."