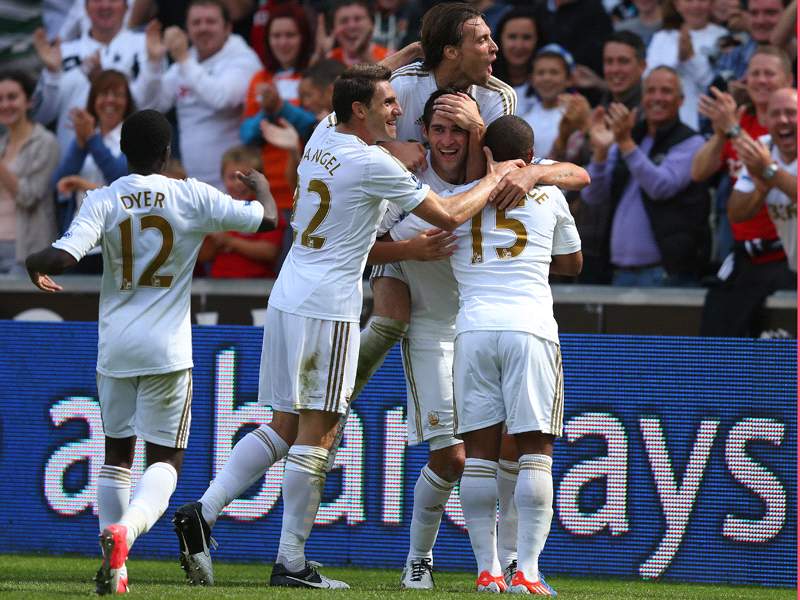 Swansea have recorded an annual profit of £14.6 million after their first season in the Premier League, with the club's financial accounts set to be released.

Having secured promotion back in 2011 under former manager Brendan Rodgers, the club went on to secure a 11th-place finish, comfortably adapting to the rigours of life in the top flight in the process.
According to the directors' review, the club have achieved a turnover of £65.2m for the year ending May 31 - with a net profit after taxation of £14.6m - which takes into account operating costs and player wages, which have doubled since becoming a Premier League side.
The main reasons behind the net profit are the fees achieved for the likes of Joe Allen and Scott Sinclair, sold to Liverpool and Manchester City this summer for £15m and £8m respectively off the back of successful campaigns last term.
Meanwhile, the £5m compensation package agreed with Liverpool for the transfer of Rodgers and his backroom staff to Anfield also played a part, which went a long way to offsetting the £8.3m loss the club incurred during their promotion push in their final season in the Championship.