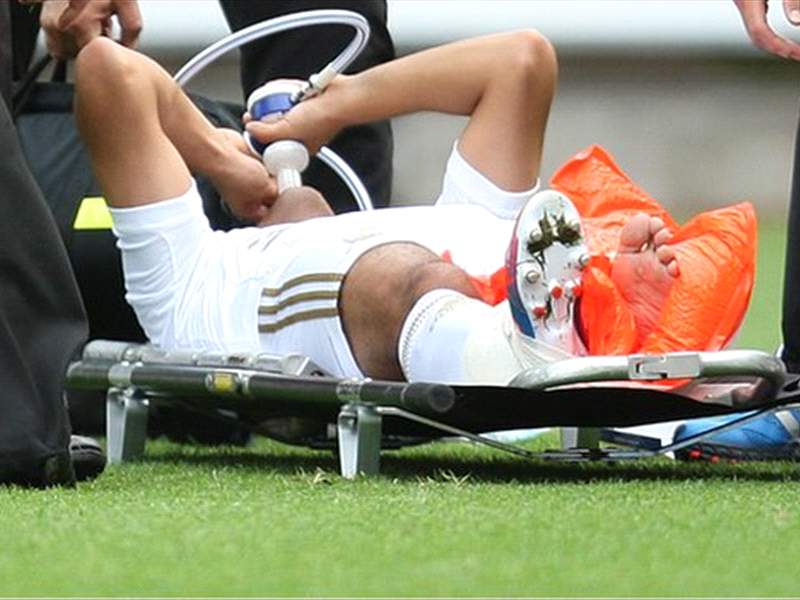 Swansea City
full-back
Neil Taylor
has revealed he is ahead of schedule in his bid to recover from an ankle fracture suffered in September.
The Wales international was initially expected to sit out the remainder of the 2012-13 Premier League campaign after sustaining the injury against Sunderland.
But, whilst he is erring on the side of caution, the 23-year-old says he is already thinking about jogging in six weeks' time.
"The quicker I can get back the better," he told the club's official website "But I have to be sensible too and be patient so that I come back as good as ever.
"I am being positive, but I can't get ahead of myself at the same time. I have to get it right.
"Whenever you break a bone they say it is usually 12 weeks before you get strong enough to start jogging and things like that.
"At the end of the next six weeks I want to be able to jog. If I'm jogging by 12 weeks it will almost be a miracle the surgeons will say.
"I'm at the six-week stage today, and now I'm out of the cast and wearing a boot, I'm at the stage where I'm looking to get rid of the crutches over the next week or two and get walking normally with the boot on.
"The six weeks seems to have gone fast, even though the first two weeks didn't seem like that at all. It feels like I have got somewhere, and I am told I am quite far ahead of where I should be, which is pleasing."