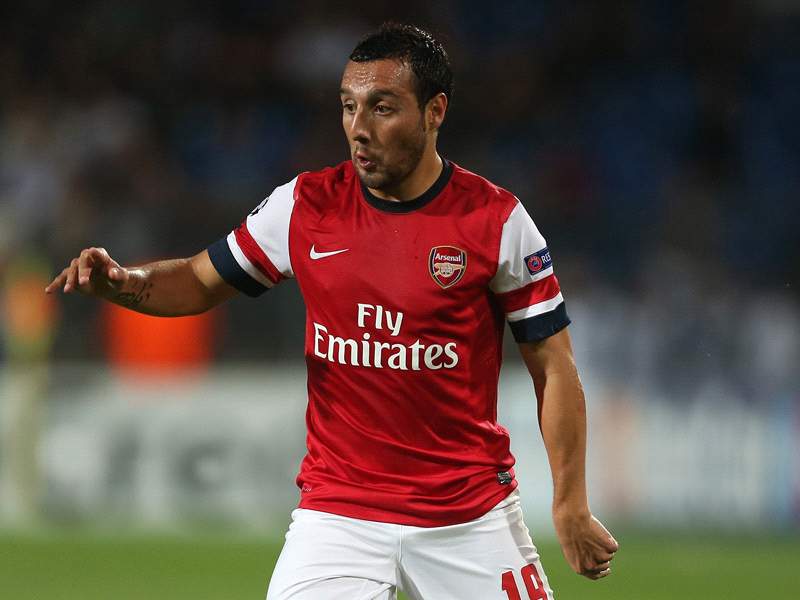 Santi Cazorla has set his sights on winning the Premier League title with Arsenal.
The Spaniard, a summer arrival at the Emirates Stadium, scored his second league goal for the Gunners in a 3-1 away win over West Ham on Saturday and wants to carry on his good early form with a push for glory, having already won two European Championships with his national side.
He told The Sun: "Arsenal is one of the big clubs in Europe so we are obliged to fight for titles.
"Within their means the club has been putting together a very good squad over the last two years and it's clear we now want to change that dynamic of not winning anything.
"We haven't won anything for seven years but I believe Arsenal always show passion and are a team of winners.

"I am here to fight for the league title. We have a good squad and I think that we can [win the league]."

The 27-year-old also thanked his family for their support during his transition from Spain to London, explaining: "My family was the key because they've always supported me. My brother Nando is my biggest fan.

"The death of my father was a hard moment for me and it pains me that he did not see my success in the Euros with Spain. I always dedicate my victories to his memory."

Cazorla also talked about the challenge of playing in London and transferring to a new squad but has thanked team-mate Mikel Arteta for making his transition to English football a lot easier.
"Mikel Arteta is very important for me in all the aspects, not only from a footballing point of view. From my arrival he supported me in the dressing room and made it easier for me to connect with my team-mates," he observed.
"Gunners fans love the Spanish players."