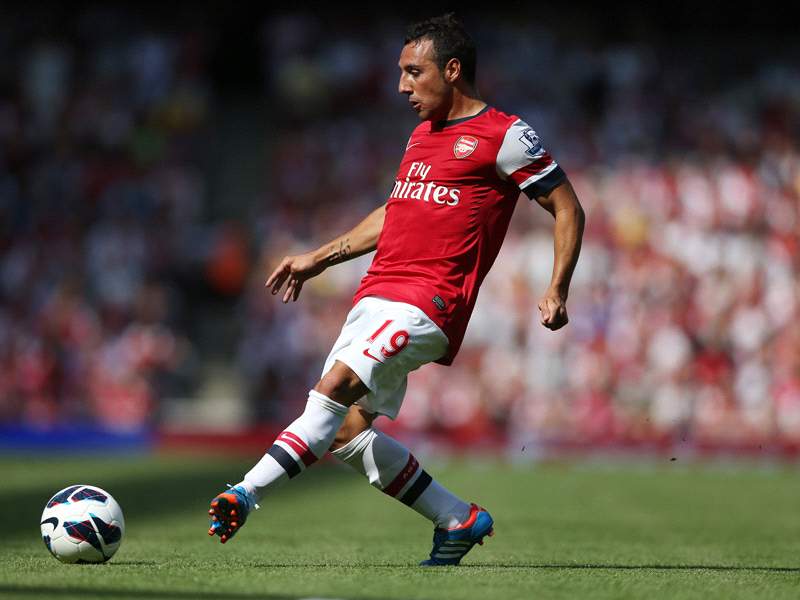 Arsenal
midfielder
Santi Cazorla
has urged his team-mates to take all three points against
West Ham
, in order to stay among the title contenders.
The Spain international believes the match against Sam Allardyce's Hammers is 'fundamental' to the Gunners' title aspirations following their defeat at home to Chelsea last weekend.
"The game at West Ham [today] is fundamental. We can't lose any more points and we need to make up ground on Chelsea. But we can have aspirations to win the title." He told the The Telegraph.
Cazorla, 27, has played at Upton Park before and says he looks forward to experiencing the atmosphere at the east London ground.
He said: "I played at West Ham for Villarreal one pre-season, we drew 1-1 and the atmosphere was brilliant. I loved it. In England you have a closeness with the fans and I love that. There's a respect, no matter the rivalry with the opposing team."
The 2-1 defeat to Chelsea at home lowered some of the expectations of Arsene Wenger's side, following a promising start to the campaign but Cazorla isn't disheartened by the result instead insisting he feels there is a bright future at the Emirates.
"The team has done very well so far," he commented. "I don't think we deserved the defeat against Chelsea; we deserved at least a point.
"We have proved that we are capable of fighting teams like Man City, Man United, Tottenham and Chelsea. There's a big future for us."
The former Malaga and Villarreal star also revealed he enjoys playing against his Spanish compatriots in the Premier League.
"The Chelsea game changed my good relationship with Fernando Torres and Juan Mata a bit! It is a privilege to play against Fernando and Juan; they are good friends of mine in the national team.
"Obviously they scored twice so I wasn't happy but it is nice to see them doing so well . I hope it continues so that we are fighting with Chelsea which shows we are up there with the best in the Premier League."