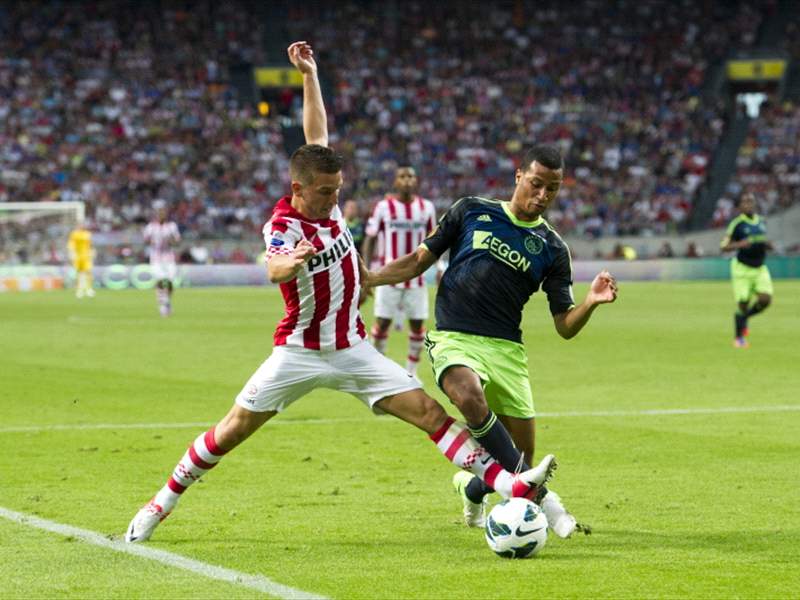 PROFILE
By Stefan Coerts | Dutch Football Writer
If you would have asked a random football fan in England about Dries Mertens ahead of the international friendly between The Three Lions and Belgium back in June, there's a significant chance that a look of bewilderment would have come your way.
However, the PSV winger was the talk of the town after England's narrow 1-0 win over the Belgians.
It was not for his footballing qualities, though, but for single-handedly ending Gary Cahill's dreams of shining at Euro 2012 by pushing the Chelsea man into shot stopper Joe Hart, eventually forcing him to pull out of the squad for the European Championship.
That foul was by no means typical of Mertens, though, as he's a player who's renowned for being a skillful dribbler rather than a tough tackler.
One of the stars of the Eredivisie, the 25-year-old's rise to prominence in Netherlands has not gone unnoticed abroad either, and
Goal.com
exclusively
revealed that Liverpool manager Brendan Rodgers is keen to lure the attacker to Anfield come January
.
THE VIEW FROM NETHERLANDS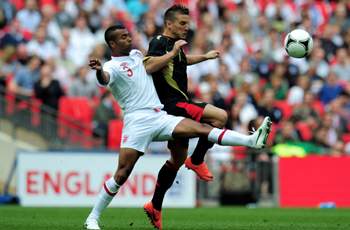 YANICK VOS, GOAL.COM NETHERLANDS

"Dries Mertens is ready for the next step in his career. Even when he's having a bad day he's still vital for PSV. The team has been struggling somewhat this season but when you look at his statistics, from the first seven matches, you can't say he's been the problem with four goals and seven assists.

"Dick Advocaat has substituted him a couple times for the biggest emerging talent in Holland at the moment, Memphis Depay, but Mertens knows what he's capable of. He's full of confidence and has never lost his starting place.

"Mertens is a selfish player, but for him that's not always a bad thing. He's fast, has got good technique and can decide a game with his ability."
A potential move to the Premier League would be yet another step forward for Mertens, who has steadily developed into one of the most efficient attackers around in Europe in the past few years after a difficult start to his career in his native country.
Mertens was regarded as one of the most promising youngsters around at the Anderlecht youth academy after joining the Brussels giants at the age of 11, yet he was deemed surplus to requirements five years later as
Paars-Wit
had doubts about his physical presence.
He encountered the exact same problem at Gent, and left Belgium for the Dutch second tier disillusioned after failing to break into the first team at the
Buffalo's
, as AGOVV were ready to give the tricky winger the chance to prove his worth.
And prove it he did. Mertens netted an impressive 30 goals in 108 Eerstedivisie appearances for AGOVV in his free role from the left, and earned himself a move to the Eredivisie, a league known for its pedigree to develop young players.
Mertens did not waste any time to make an impact at Utrecht, and immediately became a key figure at the
Domstedelingen
. Featuring alongside stars such as Ricky van Wolfswinkel and Michel Vorm, he guided them to qualification for European football, and Liverpool fans got a first glimpse of him when both sides met for the Europa League in 2010-11.
After two impressive seasons with Utrecht, Mertens felt the time had come to move on, and he eventually signed for PSV in the summer of 2011 in a package-deal with Kevin Strootman worth €13 million.
Hardly 15 months later, Mertens now seems to be ready to make the stop to the absolute top, and his performances at PSV certainly seem to suggest he has what it takes to make it at the biggest stage.
An impressive 25 goals in 40 Eredivisie appearances, plus numerous assists, make him one of the highest scoring wingers around in the game, and his ability to decide a game with one moment of brilliance make him an interesting player for many top teams.
Mertens has occasionally been criticised for his tendency to go for his own glory rather than try and look for a team-mate in a better position, but there's no denying that the Belgium international has the vision and passing abilities to carve up any defence with his intelligent through balls.
Additionally, his exquisite dribbles, direct style and unpredictability make him very difficult to defend as he's equally comfortable cutting inside from the left as he is rounding his direct opponent on the outside, while Mertens offers a goal threat that not many wingers possess with his accurate long-range strikes.
Obviously, the attacker has his flaws as well. Mertens occasionally goes to the ground too easily in his attempts to win a spot-kick, while he can be reluctant to track back if his direct opponent charges forward.
Overall, he appears to be more than ready to move to a bigger club, though, and Liverpool could be just the right club for him. Not only have previous Eredivisie exports such as Dirk Kuyt and Luis Suarez fared very well at the Reds, but his style of play perfectly suits Rodgers' philosophy, too.
After seven years in Netherlands, a new challenge awaits for Mertens, be than in January or at the end of the 2012-13 campaign.
Follow Stefan Coerts on