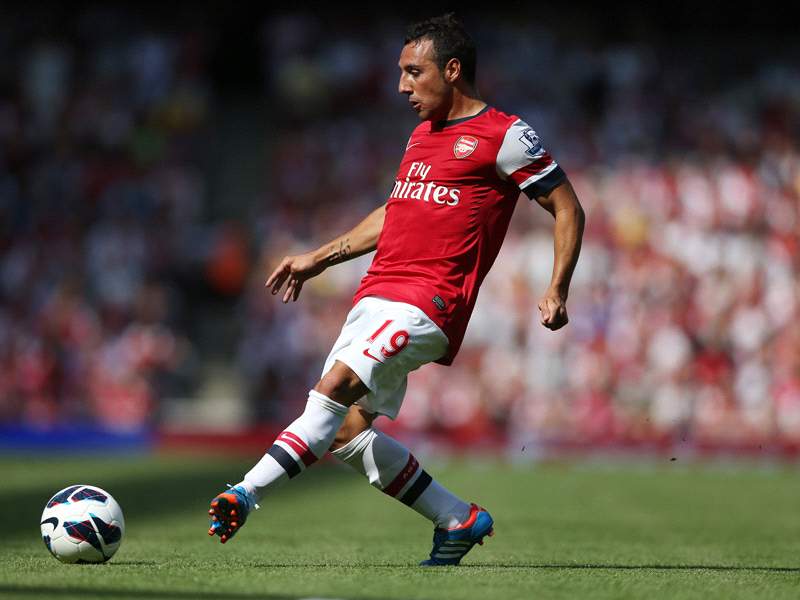 Santi Cazorla has revealed Manchester City's David Silva persuade him to join Arsenal and play in the Premier League.

The Premier League winner was happy to advise his Spain team-mate on the phone during the summer, giving his compatriot a solid reference regarding his new team and league.
Cazorla had watched Silva claim the title with City last season, and he's now hopeful he can emulate his compatriot's success.
"I spoke with Silva before I came here and he said I would enjoy everything about the Premier League," Cazorla told The Daily Mirror.
"He's won the title with Manchester City and said I'd enjoy the football and the respect between players, which is different to Spain.

"I'm very much at ease, so I'm glad I came. He gave me an introduction to the adventure of English ­football."
Cazorla also has ties with a former Arsenal man, with his ex-Villarreal team-mate Robert Pires also supplying positive feedback for the potential switch to the Emirates Stadium – reporting that the Premier League side were back on the road to silverware after seven barren years.
He added: "When the interest began with Arsenal, Robert told me not to think twice, that I'd enjoy it, that it was the perfect club for me, that Arsenal has aspirations to win the title and go far.
"Everything so far has been true and I'm very happy here. I feel very at home, I am getting used to daily life in England, which is so different from Spain.
"It helps having Mikel Arteta here, he's supported me a lot, and I'd like to thank the Arsenal players for giving me such a warm welcome.
"The team has done very well. I don't think we deserved to lose against Chelsea, we deserved at least a point.
"But I think we've proved we're capable of fighting teams like Manchester City, Manchester United, Tottenham and Chelsea. There's a big future for us."