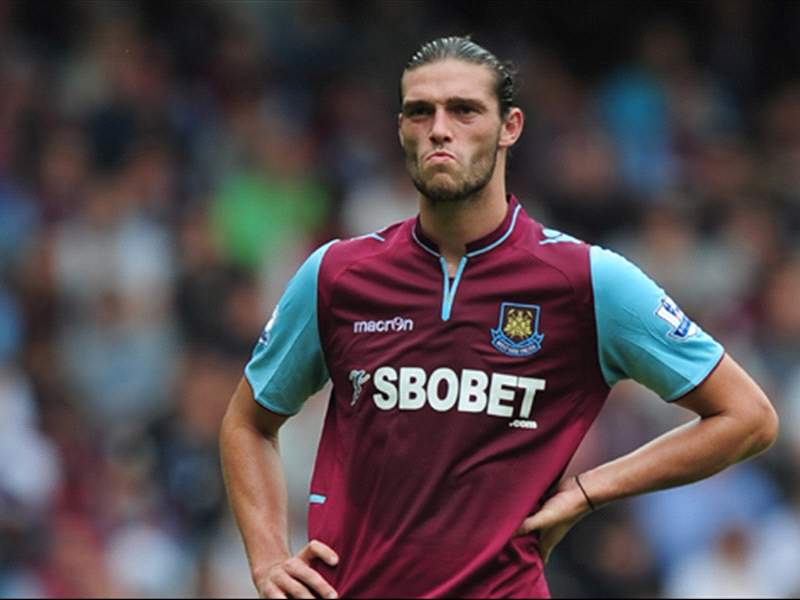 COMMENT
By Oliver Platt
The size of the challenge facing Sam Allardyce at West Ham was illustrated during the 2-0 victory over Peterborough United in March. Despite the two-goal triumph, the words 'we're West Ham United, we play on the floor' rang out from the away end at London Road in an apparent criticism of the manager's preferred approach to football.
"I'm sick of all that rubbish," Allardyce commented. He has always insisted that the labelling of his teams as 'direct' is unfair.
"It started off from other managers many years ago, because they got jealous because I kept beating them," he continued. "It's there and I just have to carry on, I don't let it affect me personally, I just know what's good for the players at West Ham, I know what's good for West Ham as a football club, and I know how to win football matches."
The final, defiant point is hard to argue against. Blackburn Rovers are perhaps the most painful example, although Bolton Wanderers have now fallen to the same fate. Allardyce had led the former to 13th in the Premier League on a very limited budget before the club's eccentric owners made the baffling decision to dispense with his services in favour of Steve Kean.
The 2011-12 season was sometimes a challenge; West Ham hardly breezed to promotion, but eventually did enough to finish third in the Championship and go up via the play-offs. However that accomplishment is achieved, it is never to be sniffed at.
Now, a big campaign awaits. Encouraged by the prospect of a move to the Olympic Stadium, West Ham have built a squad not just to survive but to excel and immediately re-establish the club in the Premier League. The jewel in the crown of summer signings, which already included James Collins, Modibo Maiga, Alou Diarra and Matt Jarvis for a combined cost of nearly £15 million, is Andy Carroll.
The 23-year-old has become a figure of fun over the past year but the blame for his failure deserves to be apportioned to those responsible for sealing his signature at Liverpool. A British record £35m was spent on a towering No.9 by a club that had little interest in adopting a direct, physical approach even before the arrival of Brendan Rodgers.
In some ways, despite his apparent determination to succeed at Anfield, Carroll might come to appreciate Rodgers' honesty with regards to his status as no more than a squad player on Merseyside.
The Northern Irishman's footballing philosophy could not be less compatible with Carroll's strengths as a player but he should feel far more at home at West Ham.
That is not to write the Hammers off merely as a long-ball team, nor to label Carroll a simple target man. If getting the best out of Carroll was simply a matter of frequently aiming crosses in his direction then his partnership with Stewart Downing would have been more successful.
Carroll is not just an aerial presence and a superb header of the ball but also a ferociously hard worker and, to put it bluntly, a battering ram capable of exhausting opposition defences and forcing them to drop back. He is not too dissimilar in style to Didier Drogba, with perhaps less pace than the brilliant Ivorian.
His impact was clear in the 3-0 victory over Fulham. Perhaps most telling was the way in which three defenders clambered around Carroll when a free-kick was launched from deep in his direction. He did not even have to jump to win the header to create the panic that resulted in Brede Hangeland nodding a dreadful clearance straight into the path of Matthew Taylor, who effectively ended the game as a contest.
In the likes of Diame, Diarra and Carroll, West Ham have acquired international calibre players. When blessed with such a squad Allardyce has demonstrated in the past his ability not only to consolidate his club's position in the Premier League but excel; memories of Bolton in European competition seem very distant given the Lancashire outfit's current state.
In the end, you expect, the popularity of the Allardyce doctrine will come down to the results it produces. It is easy to recall, though, the high esteem in which Hammers fans held Scott Parker when they were last relegated from the top flight. He was admired for his tenacity, spirit and fight; Big Sam is taking steps to ensure that in this team, those qualities are not a minority feature.
Follow Oliver Platt on