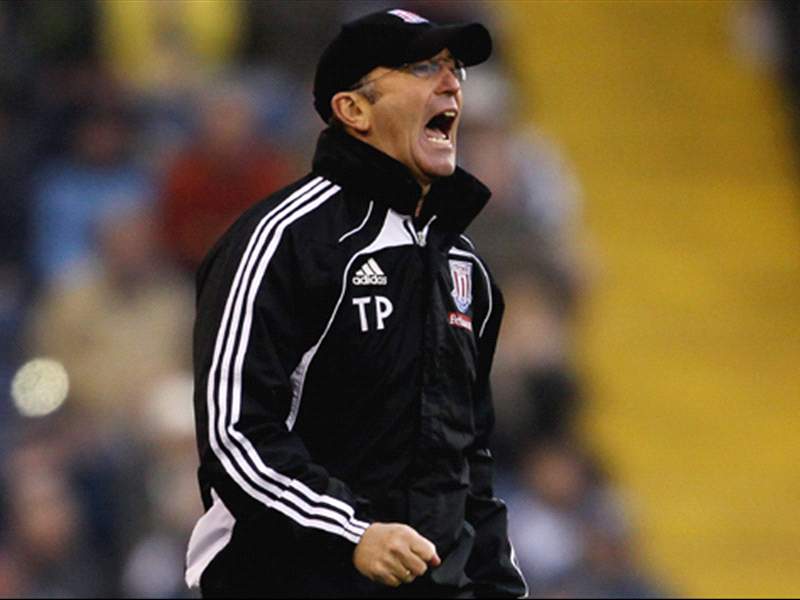 Tony Pulis feels that his Stoke City side are unfairly labelled as a dirty side, and believes that the critics should instead take a look at Arsenal as an example of poor discipline.

Pulis pointed out that his squad boasted a better disciplinary record than the Gunners last season, with two red cards and 60 yellows compared to four red cards and 64 yellows for Arsene Wenger's charges.
The two managers have often clashed in the past, notably when Arsenal's Aaron Ramsey suffered a broken leg after a collision with Ryan Shawcross, but Pulis says the accusations of his side being rough are not right.

"People talk about us about us being a dirty team, yet we haven't had as many red cards or I haven't had as many red cards as a manager as Arsene Wenger has had as a manager," he told reporters.

"People always talk about me and Stoke City. Nobody ever talks about the situation with Wenger. There was a situation not so long ago when a lot of red cards were being dished out to Arsenal.

"Everybody seems to have forgotten about that. All we want is fairness and a balance. It is frustrating when you get labelled for this or that and people don't look at the other side of the coin."

Wenger spoke out in defence of Pulis' claims ahead of the two clubs' clash on Sunday, noting that Arsenal finished seventh in the Fair Play table, which takes into account attitude towards officials, while Stoke came last.

"I think we did quite well in the Fair Play table," Wenger said.
"I don't know how they did, but we did quite well. It's not only about red cards, it's about the number of fouls."