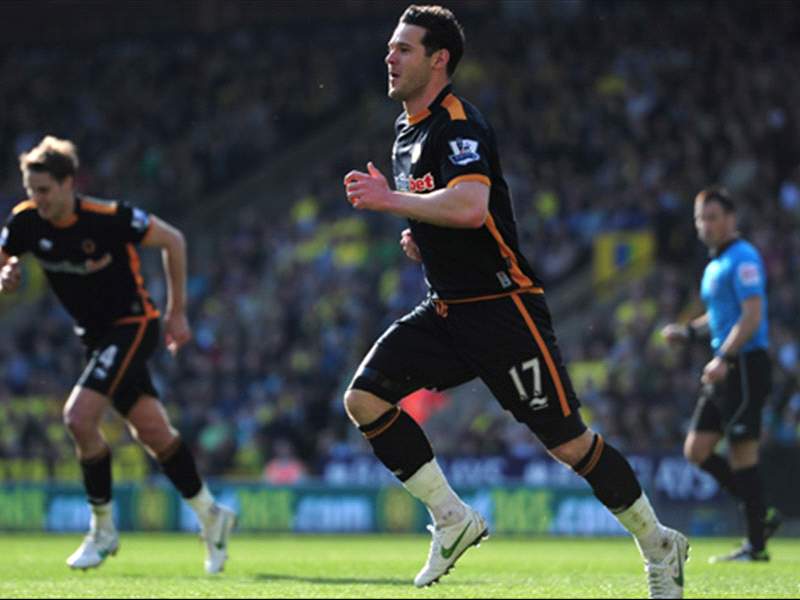 West Ham manager Sam Allardyce has confirmed the club are closing in on the signing of Wolves winger Matt Jarvis.
Allardyce hinted that the deal could be done by the end of play on Thursday with the one-time England international undergoing a medical at the London-based outfit.
Last week Goal.com revealed the Hammers were preparing to return with a restructured bid in the region of £10 million for Jarvis, and it now appears a deal is close to completion.
He told reporters: "He is undergoing our normal medical procedures at the moment and I don't think that will be finished until early this evening and if everything is OK from a medical point of view is OK he will be signing later on this [Thursday] evening."
And Allardyce has hailed the impending arrival of Jarvis, who would become West Ham's ninth signing of the transfer window, as a "big piece of business".
"From my point of view it is a big piece of business - a quality young man who has got a lot of qualities that will add to the team we have already got," he added.
"Certainly from an attacking sense this is one of the best final-third crossers in the Premier League, his stats are extremely good and he delivers in the business end of the field.
"When you are trying to create in the Premier League and score goals he is one of those players who can certainly give defences a really hard time and that is what we are hoping he can do for us."
Jarvis, who made his debut for England last season against Ghana, has had an uncertain future at Wolves since the club were relegated from the Premier League at the end of last season, with West Ham tracking the 26-year-old for the majority of the summer before agreeing a deal thought to rise to £10.75 million.