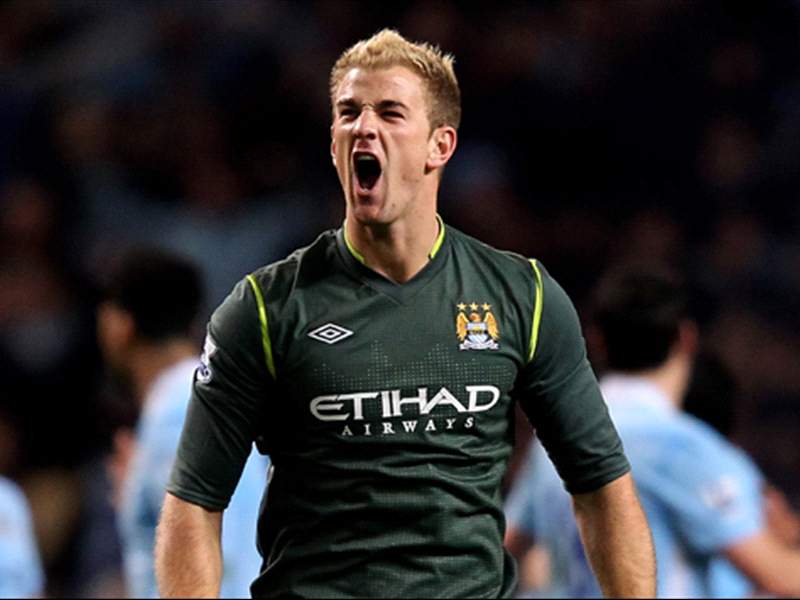 Manchester City
goalkeeper
Joe Hart
says that unless his side win at least one trophy every year they will be considered failures.
Roberto Mancini's men have won the FA Cup and the Premier League, respectively, in the last two seasons, and the England international feels his team are getting used to collecting silverware.
"We need at least one every year now - otherwise it's a failure. Having won something for the last two years it would feel weird now not to win anything. We have to keep it going," he told
The Sun
.
"MAN UTD FAVOURITES" //
Roberto Mancini starts the Premier League mind-games early

"We've got two trophies and you do start to get a taste for it.
"We want to retain the title, of course, but there are the cups as well. We didn't do so well in Europe last season or the domestic competitions, so that's an area where we can improve."
However, after winning last term's title on goal difference ahead of city rivals Manchester United, Hart is expecting a response from Sir Alex Ferguson's men in this campaign.
"They generally react well - of course they'll be a threat to us," the England No.1 warned.
"They're a great side, great players, a great club. But there's a mutual respect despite the rivalry."
City's thrilling title win came courtesy of a very late Sergio Aguero goal, and Hart explained that before the title-winning strike he had been fearing the worst.
"It's all a bit of a blur. I've watched the goals back but not the whole game.
"It was a bit of a depressing blur to be honest until the very end. For about 15 minutes during the game - and it felt like three or four hours - I was thinking what effect it would have on the club if we didn't win the title.
"I was thinking I was going to be a horrible person to be around, and what a waste of time the whole year would have been.
"It would have been a horrendous summer, but we got there. It was chaos after Aguero's goal, but now we are just looking forward to getting it on again.
"For a while we felt like we were the most important people in the world but things move on."