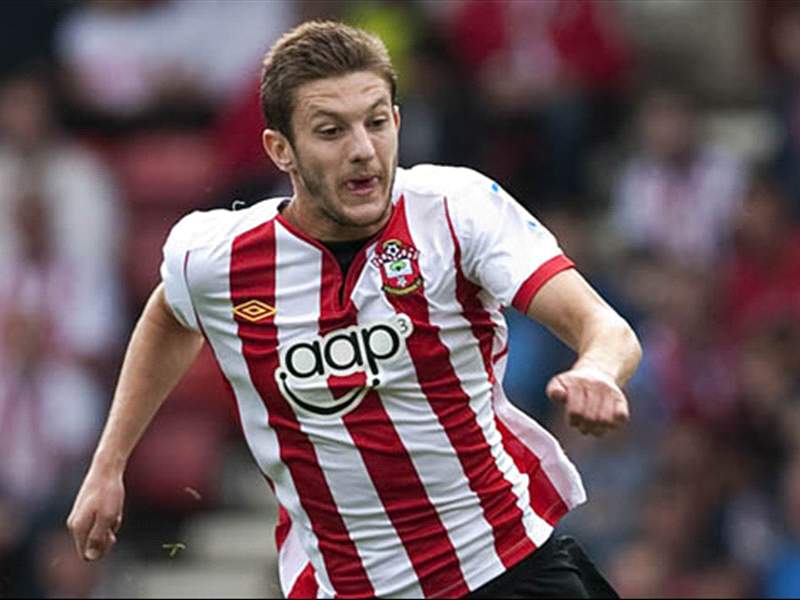 Southampton
midfielder
Adam Lallana
is of the opinion that survival is the most important objective for the newly promoted south coast side this season.
The Saints are back in the Premier League after a three-year absence, and the 24-year-old attacking midfielder is desperate to ensure his side are still there come next summer.
"Survival is our first and main objective," he told the
Daily Mail
.
"Anything beyond that in the first season is a bonus."
However, there won't be an easy welcome to the 2012-13 season for Lallana and his team-mates, as they face title holders Manchester City away on Sunday.
Lallana praised his upcoming opponents, exclaiming: "They've got a great home record, and they've got two or three brilliant players in every position.
"The way they won the title was amazing. It's their first match defending it. It doesn't get any better for them - and we must be doing something right to be there playing them."
The midfielder stated that despite the excitement of competing in the Premier League, the players are only focusing on the next game: "We haven't spoken about anything specific beyond City."
The Southampton youth academy graduate is also looking forward to the potential signing of Bologna's Gaston Ramirez for £11.8 million, a deal that will surely excite Saints fans.
"This is someone who's been linked to Spurs and Liverpool and to see that he might be coming here instead, it shows we're serious."
Lallana will be desperate to preserve Southampton's top flight status, as he has experienced tough times in the red and white stripes of Southampton in the past. He recalls the devastation of relegation from the Championship to League One in 2009, with the addition of a 10-point penalty following financial troubles.
"That's got to be a low point.
"That summer we didn't even know if the club would exist to begin the next season. There was a month when we didn't get paid. We were all wondering about our futures."
Fortunately for Lallana and the club, a Swiss billionaire, Markus Liebherr, bought the club for £15m and turned their fortunes around. Guided to back-to-back promotions in 2011 and 2012 by Nigel Adkins, Southampton are back, and ready for the challenges of the top flight - Manchester City included.