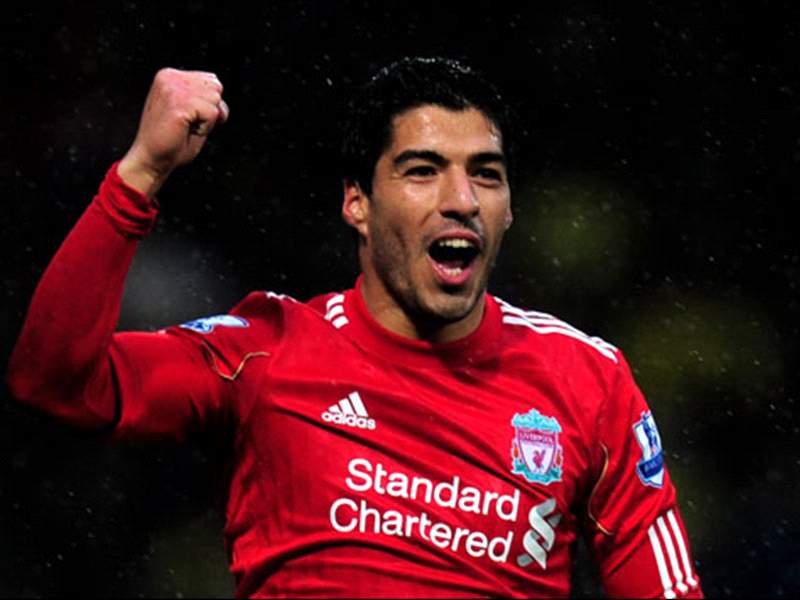 Luis Suarez
has declared that his main career ambition is to win the
Premier League
with
Liverpool
.
The Reds endured a tough campaign on and off the field in 2011-12, eventually finishing eighth, but their top scorer is desperate to top the table eventually, warning that "usually I get what I want".
The Uruguayan told the
Daily Mirror
: "If you ask me now what am I dreaming of for the rest of my career, I would tell you it is a championship with Liverpool.
"That is all I want – and usually I get what I want.
"I have a lot of self-confidence about this now, but before I joined Liverpool - I can admit this now - I was nervous.
"I feared I would be surrounded by superstars in the dressing room, big-time Charlies, But I soon found out they are all really nice, down-to-earth guys. Now I am so happy in Liverpool.
"As a young boy I would dream about playing for a club like this.
"Even when I first bought a PlayStation, I used to play a football game and I always picked Liverpool as my club. So I find it amazing that I now wear the shirt here. I am playing for one of the biggest clubs in the world. Everyone in South America knows that. My career is going fantastically."
Suarez arrived at Anfield already notorious for having once bitten PSV's Otman Bakkal in November 2010 while playing for Ajax, but feels that the incident is referred to too often, nearly two years after the fact.
"Listen, when I make a big mistake, I accept any punishment and all the criticism," the forward insisted.
"The biting incident was a massive mistake. When I bit Bakkal, I knew I was wrong, so I apologised to Bakkal and my team.
"But I see fouls in England which are far worse and the sanctions are not as big – I never kicked someone's leg to pieces, you know.
"But even when I know I've been wrong, I can't read or hear the stuff they say about me because I get so upset."
Suarez paid tribute to the role of his wife, Sofia, and two-year-old daughter, Delfina, in keeping him grounded in the money-soaked environment of football.
"When I was little, I did not even have money for football boots," he explained. "My family barely had enough money for food, so I try not to spoil Delfina with material things.
"But in Uruguay, people see me as some mega-rich footballer. Kids talk to me, saying: 'hey, you're the multi-millionaire'. I find that awkward.
"It is true I have a super contract now, but I try to live a normal life. I know the value of money because of the way I have been brought up."