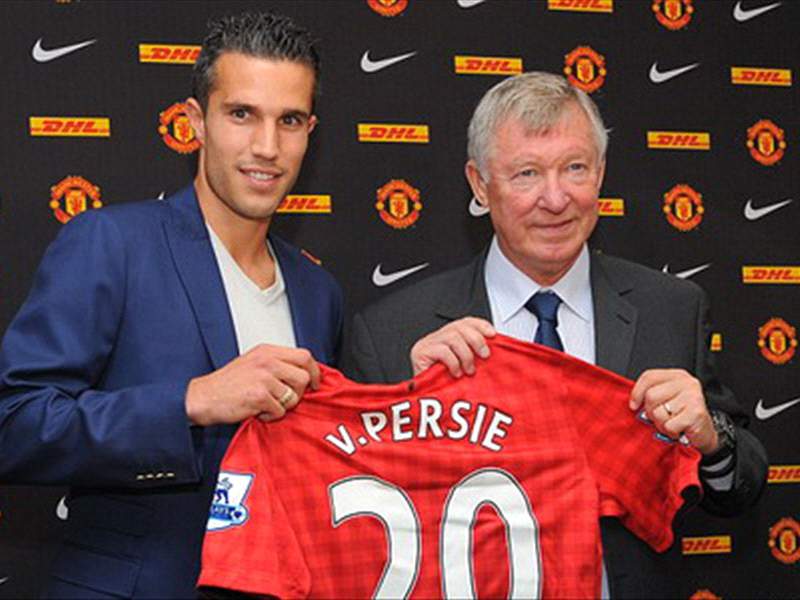 Former Manchester United goalkeeper Peter Schmeichel has described the club's capture of Robin van Persie from Arsenal as "an absolute game-changer".
The striker completed his £24 million move to Old Trafford on Friday after spending eight seasons at the north London side, with the Dutchman describing the switch as a "perfect match" for him when he was unveiled to the media after penning the four-year deal.
And Schmeichel believes the addition of Van Persie to United's impressive list of strikers at Old Trafford – including the likes of Wayne Rooney, Danny Welbeck and Javier Hernandez – has seen the Premier League title edge close to the Red Devils.
"It's a complete game-changer. An absolute game-changer," Schmeichel told talkSPORT.
"United and [Manchester] City were neck and neck over who would win the Premier League this season but it has now swung in our [United's] favour.
"We have to go out there and perform and produce the results but, with a player like that in the squad, everybody is going to get a lift from that and everybody is going to up their game.
"It is one player that everybody in the world that have ambitions in football have been trying to sign. He came to us and I'm very, very happy."
And the ex-Denmark international believes that Van Persie will have no problem settling in at United, adding that the strength in depth Sir Alex's Ferguson now possesses seems him with his strongest squad in years.
He added: "Van Persie has proven himself over the last couple of years as a goalscorer. Last season, when he became Player of the Year, he scored 30-plus goals.
"He is hot property and this guy is going to score goals. He has done that everywhere and every season he has played.
"We now have a squad of players, in terms of strength in depth, which is incredible. Last season sometimes we fell a bit short due to injuries and suspensions, this time around we can look at the squad and say every one of them is capable of playing for Manchester United."
Van Persie is expected to make his debut for United on Monday when Manchester United play their first game of the new Premier League season away at Everton.