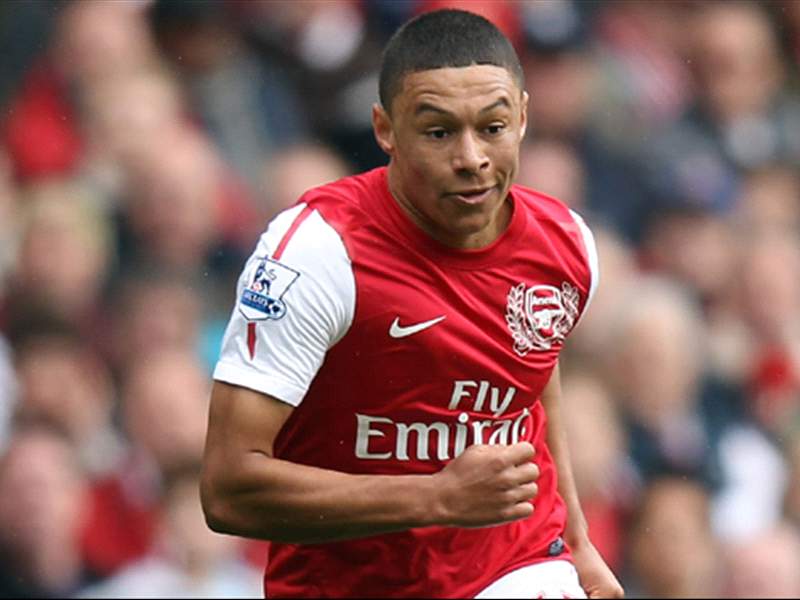 Arsenal winger Alex Oxlade-Chamberlain feels there is a good vibe in the dressing-room ahead of the new season despite the imminent departure of Robin van Persie.
The Dutchman is set to seal £24 million move to Manchester United after spending eight seasons with the Gunners, but the 19-year-old feels Arsene Wenger's side has enough quality to cope without their skipper and is impressed with the club's summer signings.
He told the club's official website: "In training I'm seeing the likes of Lukas Podolski and Olivier Giroud, and then we have Gervinho and Theo Walcott too, so it's looking really good. That brings strong and healthy competition, which can only push us on to do well.
"But we also have a good time and we're all friends - we're together as one and looking to achieve the same goal at the end of the season. We all push ourselves to do better and that can only be a good thing.
"We are all fixed on success, everybody is pushing as hard as we can and we all know what our aims and goals are. We have had meetings about how we are going to achieve it and every little detail - physical, psychological - we are looking at. It is looking really positive for us."
Oxlade-Chamberlain has also hailed the attitude of the club's new arrivals and believes it will help them settle into the Premier League immediately.
He added: "The new strikers are looking really good - I think Podolski has one of the best shots I've ever seen. Olivier's isn't too bad either, he's scoring a few in training!

"They all look like good signings. Santi [Cazorla] looks fantastic too, he is the typical Spaniard; fantastic technically and lively. He can score, he can dribble and he looks like a brilliant player.

"They are three players who I can say will add quality to the team. And their personalities too - they are really good lads. We've been speaking about positive energy in the camp and they bring it in abundance."