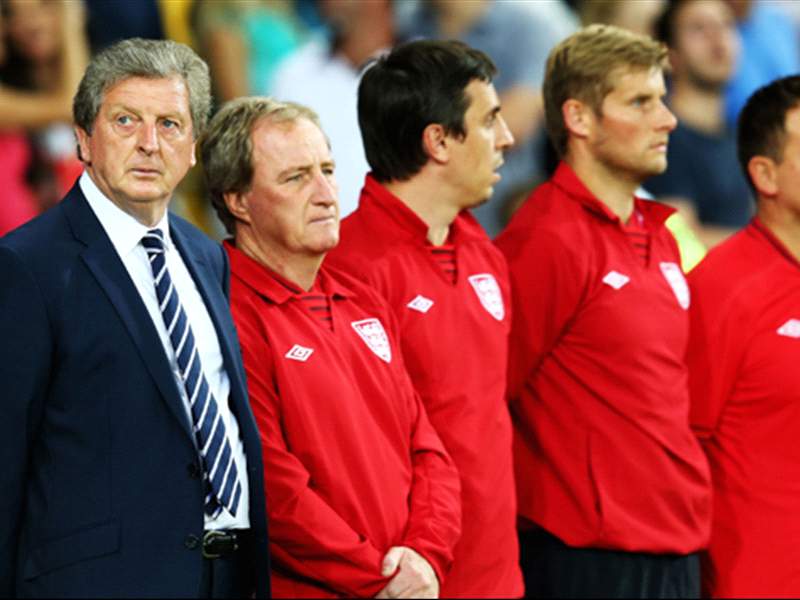 England manager Roy Hodgson says players should be inspired by the example set by Great Britain's Olympic team.
Team GB have enjoyed a hugely successful Olympic Games, and Hodgson has called on English footballers to follow their lead and become role models.
"The Olympics have really shown us the way to go," Hodgson told Associated Press.
"So there is now an extra burden of responsibility on our players to make sure they are good role models and professionals in the way they speak to the nation as our athletes have done."
Last season's Premier League campaign was marred by a number of incidents, including Luis Suarez being found guilty of racially abusing Patrice Evra, while former England captain John Terry was cleared of racism charges against Anton Ferdinand.
Hodgson, however, feels that footballers must look at how the Team GB athletes have behaved, under a global spotlight, and take responsibility for their actions.
"It's been very refreshing to see talented people showing a good face to the nation and the world at large," Hodgson added.
"The way that Team GB have conducted themselves in a home Olympics must make the world of athletics very pleased and proud and so many of them have done such a great PR job."
Football Association chairman David Bernstein is also in agreement with the Three Lions manager, urging players to be a positive influence on youngsters.
"While I fully understand football is a high octane sport, played with tremendous passion, I believe players really do need to exercise some self-discipline in expressing their emotions on the pitch," he said.
"This doesn't mean players will never curse when they make a mistake for example, or suffer at the hands of a bad tackle, but this is very different to singling out an opponent for personal abuse.
"It is important players embrace what we have seen over the past two weeks and maintain it."